Soul Statue.
Tuan the wanderer returned to Britain and we knew when he appears there would be another hard task for us.
But this time it would not be easy to retrieve stolen parts of his soul!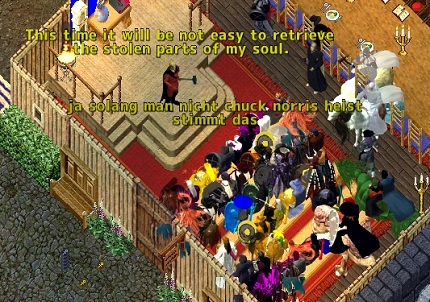 His dreams showed horrible spots where they hided the containers with parts of his soul.
To get these parts, this time we had to make teams , it would been impossible alone!
And every team would need to take a thief with them.
We only had a few minutes to build the teams,there was no time to loose.
After a few minutes the groups been formed and ready to go.
Tuan could only tell us that the spots where protected by strong creatures.
To reach them we would have needed some keys….
They would have been in both Trammel and Felucca but not in the Abyss.
The keys was a big clue… we knew that only a few huge monsters where you needed keys for to enter their lairs!
Peerless bosses!
This was a huge and deadly task.
My group decided to go to the Palace of Paroxysmus in Trammel.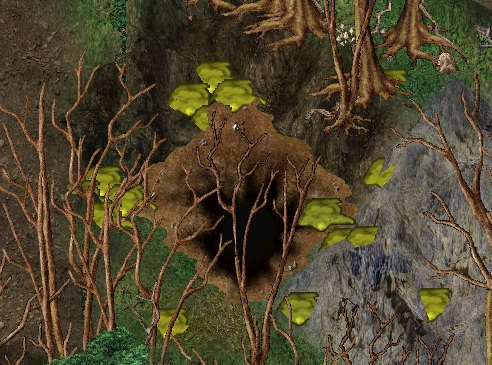 The fight was long but my team did not want to give up.
They kept fighting even with the odds against them.
Brave man and woman who did anything to get in the Paroxysmus lair.
While the news came in others found parts of the souls it looked very grim for our group.
But with a few reinforcement we finally got all parts of the keys to get into the lair.
There we found a statue with part of Tuan souls.
We all returned back to Britain after a very long fight.
Tuan was happy all parts been recovered and thanked us all.
He knew he could count on us!
New Frarc, Drachenfels News reporter.