Robe Wars!
Em Borbarad had prepared a new PvP event called robe wars.
Our Meeting place was this time the counselors hall in Britain on Felucca facet.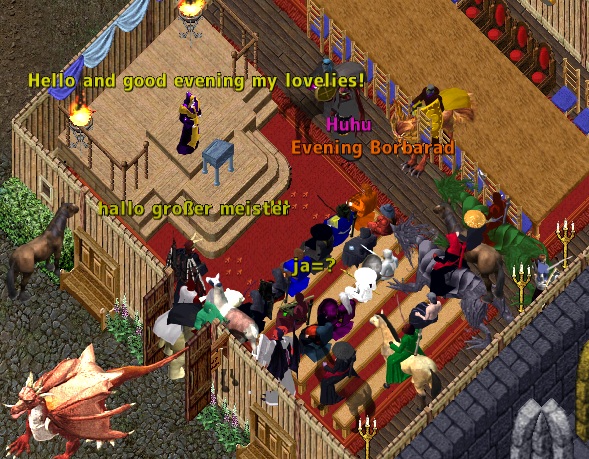 When every one arrived Borbarad explained the rules again.
Rules: EM Web page
The first thing to do was to divide everyone in two equal groups.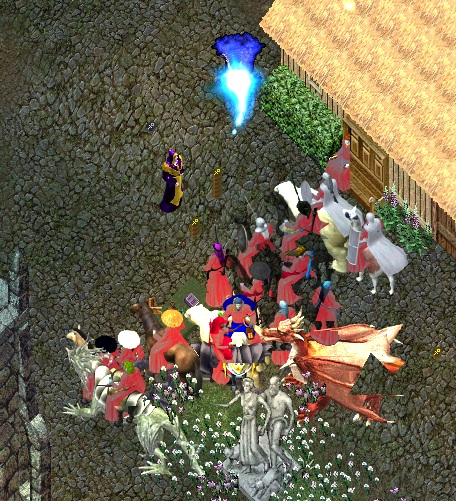 Each team got a special designed robe for the event.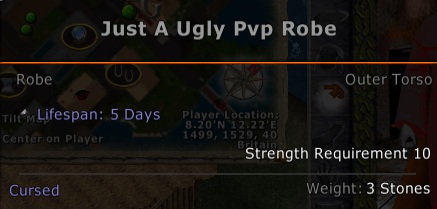 One team got the red robes and the other team got the blue robes.
Each team had to collect the others teams robes by killing them and then deliver them in a mailbox.
The mailboxes could be reached to go trough a gate in the center of the hedge maze.
After a chaotic start while dividing the team each team was taken to there own base.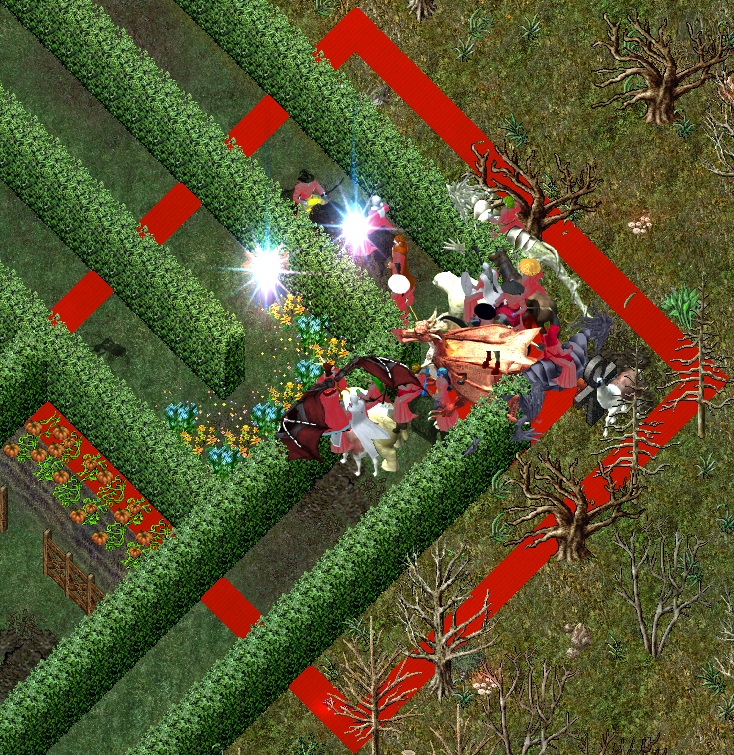 We all waited in our base until Borbarad gave the signal to start the battle.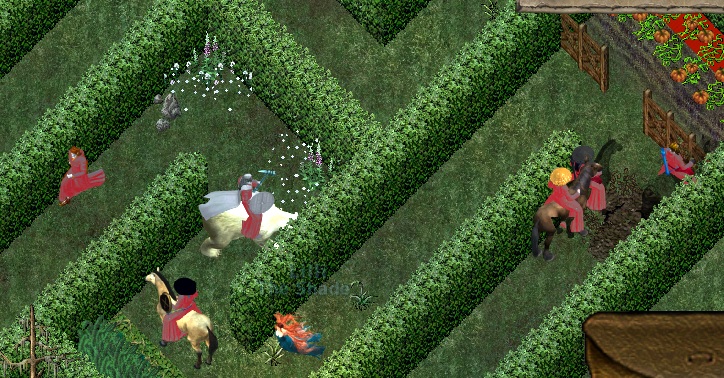 It did not take long before the two group engaged each other in mortal combat.
And shortly after the first people got killed and lost their robe.
It was now a race to kill everyone from the opposite team and collect all the robes and drop them of in the mailboxes.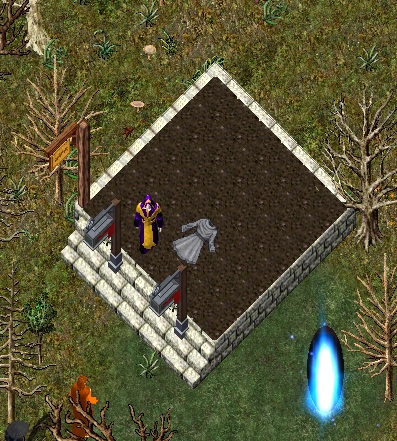 The red team took a good start but the blue team seemed to be more organized and started to gain a big advantage.
After almost a hour of fighting it was clear what team won.
The battle was ended when the last red robe was given to EM Borbarad.
We all traveled back to the counselors hall where the blue team was official declared as winner of the robe wars event!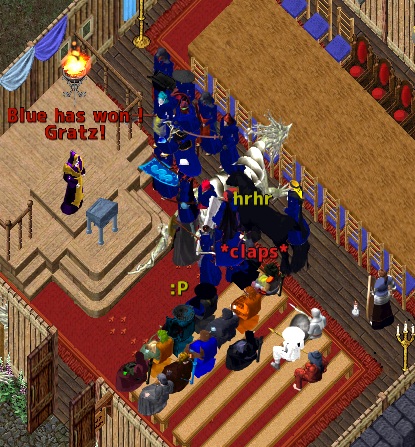 And as a small reward , everyone of the winning team got a special pants as a memento of their victory.
Here is Daniel, a member of the winning blue team, showing his new pants.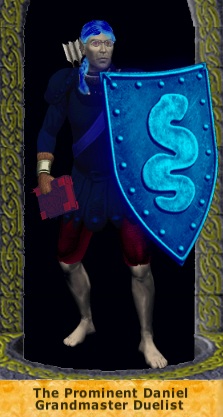 Although we had a bit of a rough start with a few trouble makers, the event went pretty good.
It just too bad hat a few bad apples can give a very bad impression of the "good" people of Felucca.
I hope we can have it less chaotic at the start of  the next Felucca event.
We really don't want that a few trouble makers are the reason for no events in Felucca anymore!
New Frarc, Drachenfels News reporter.