Cleaning up!
EM Borbarad asked us to find some spots from old EM events and mark them on some runes.
Some of these places have abandon items and decorations and need to be looked at.
Some of these items still contain memories and histories of battles that took place.
But some of these items and things that are left behind have no real purpose and could been removed.
But first EM Borbarad wanted to give special thanks to the four people who took time to look for these spots in the last days.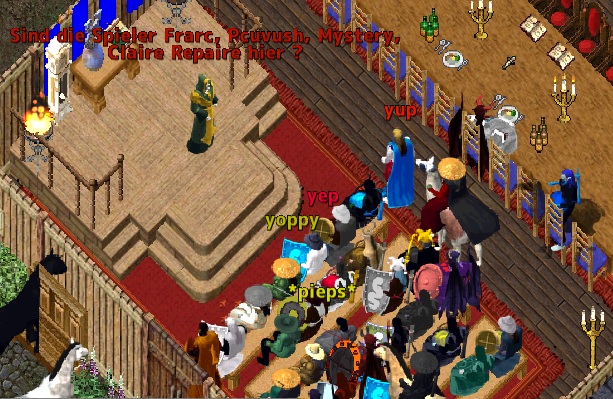 All four where present at the meeting.
And one by one Borbarad placed us all on the stage with him.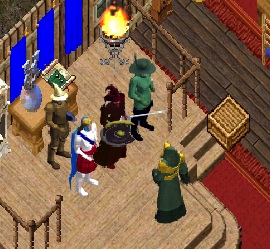 And he called us his clean up heroes!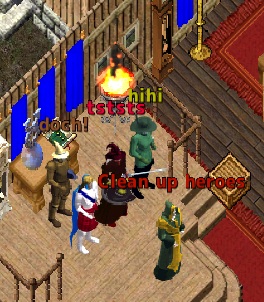 All of them will get a special mention at the EM Museum.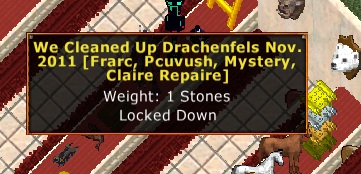 But that was not all.
The three who found most spots also get a extra mentioning in the EM Museum.
The person who found the most spots…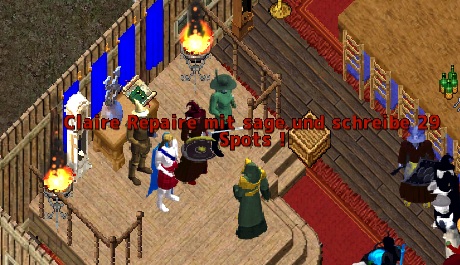 Was Claire Repair with 29 spots!
2nd place was Mystery with 16 spots.

3rd place was Pcuvush with 9 spots.

Then it was time to visit some of the spots and discuss if things had to be cleaned or it had to stay.
First stop was a starting line near Umbra.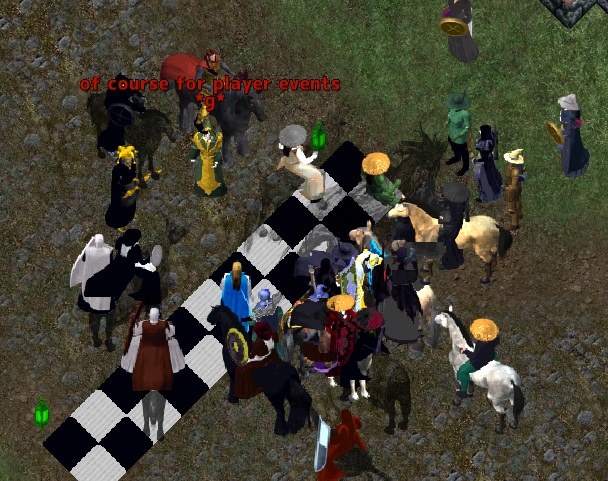 Its not easy to decide what to keep or not.
The starting line going to be cleaned but Borbarad said if someone needed one for a player event he would gladly rebuild one after you contacted him.
Next stop was at the Zoo.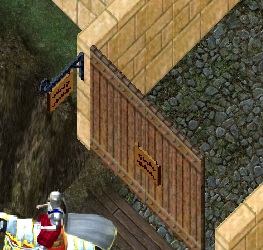 This wooden gate been bothering me for years.
It had no real purpose. It blocked a entrance to the zoo and the only thing it shows is a sign that a event been canceled.
The gate will be removed.
We visit several places like Trinsic front gate.
In front some left over defenses from a battle in Trinsic.
We decided to leave it alone, its part of our history in a hard battle and a reminder that for peace we sometimes have to fight.
Pcuvush took us to a blocked cave.
He wanted the flowstones removed fro the entrance so we could freely walk in.
But that was not possible because it is a training area for miners.
Many of us not seen the inside but Borbarad was so kind to give us a look inside the cave.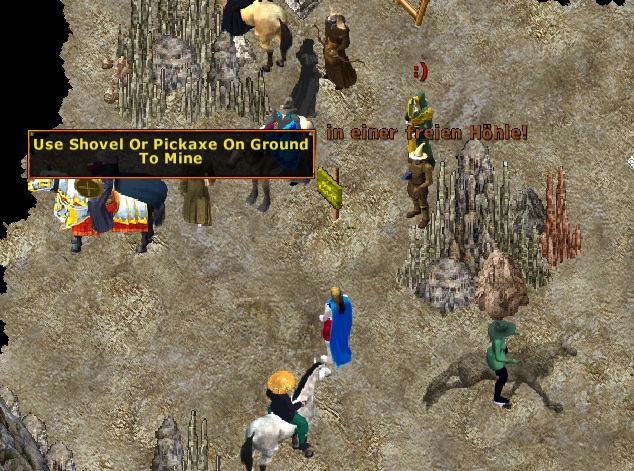 We also had a look to a note on the mainland of Skara Brae.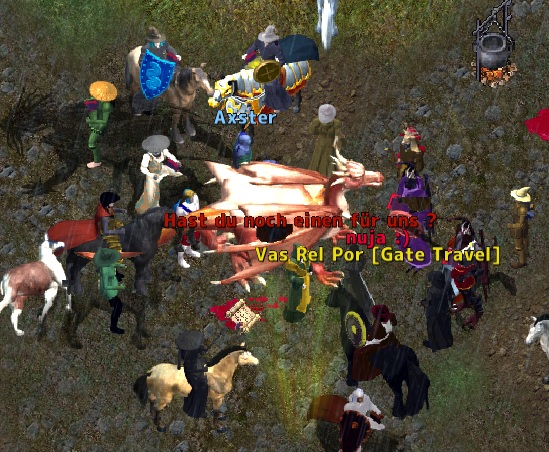 It was a letter to return the scion to the Obhidians.
It was stolen from them and it started a war against them.
But now this letter has no purpose, maybe it was time to remove it and move it to the EM Museum.
Claire took us to Serpents Hold.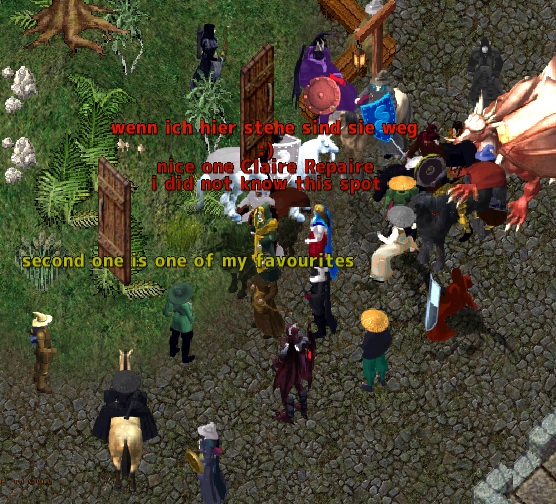 Some strange flying doors are in the middle of the area.
These really had to be removed.
And then Claire took us to a secret place in the Britain sewers.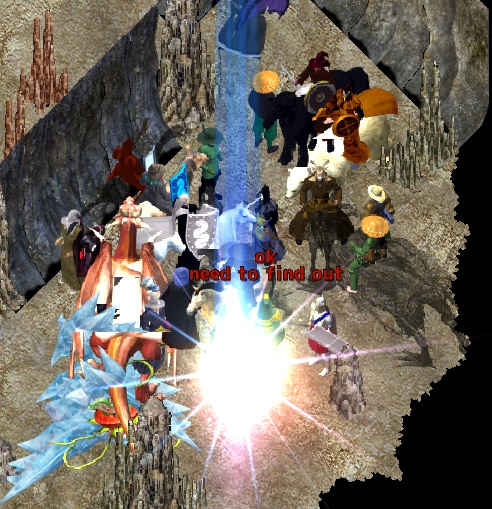 No one could really remember what and when this strange moongate was from.
Borbarad was going to find out about it if anyone knew.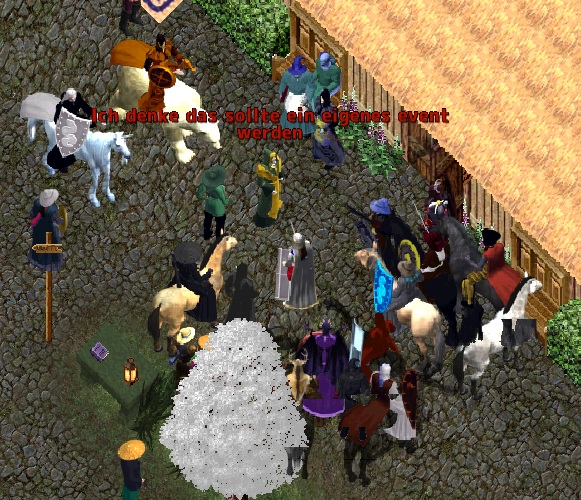 It was getting late and we went back to the counselors hall.
There still many places to look at but that was for another event.
We where again reminded about the next event on 5 November.
It is really important everyone shows up to defend the honor of Drachenfels!
Read all about it :Drachenfels Need You!
See you all there!
New Frarc, Drachenfels News reporter.