Anglers wet a line in the name of the city of Trinsic this past week as Governor Phoenix hosted a local fishing tourney. A two hour window was given to find the largest and smallest "big fish" as well as the same for "rare" species.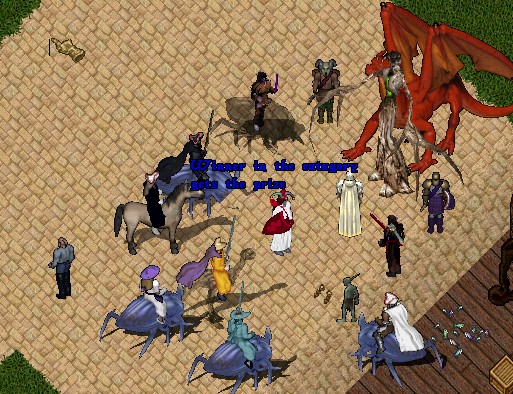 After the two hour tour, many fish were landed and returned to the city docks much to delight of one Governor Winfield! A "fish fry" was in order as we had enough to feed an army once complete.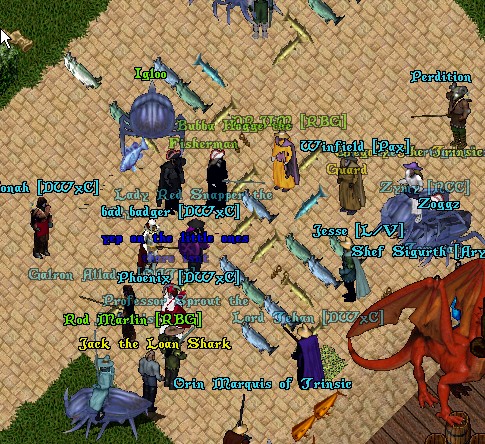 In the end so many great catches were landed as Bubba Hogge (RBG) of Guardians Gate took home first place for his largest Big Fish and Professor Sprout of Yew for the Rare variety. Taking first place for the smallest Big Fish was a tie between Orin of New Magencia and Victor of Vesper. Honorable mention went to Ivy for a four stone non labeled big fish.
Congratulations to all the anglers who came out to have some fun!