.Bunny Bash Kicks Off Easter Weekend …
.

.
The High Council hosted the beginning of the Easter weekend Friday with the fifth annual Bunny Bash held at the Jollier Fairgrounds. Gates were provided by Prestiege at the West Brit Bank.
.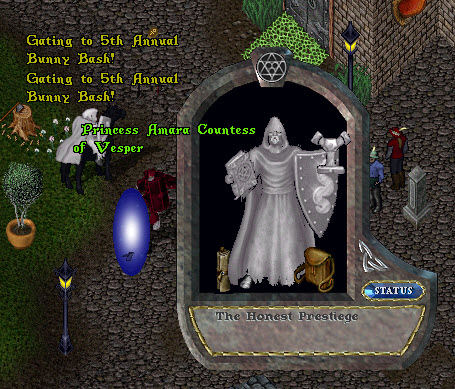 .
The fairgrounds were decorated in tasty treats including marshmallow ducklings, brightly colored eggs and jellybeans. Lord DeKaren made everyone feel welcome and it was a well attended event. A few of the patrons were, Princess Amara, Apocalydse, Storm Chaser, Nehalennia, Lord John, Thorreain Baron, Olive Isbane, blanc De blanc, Edon Machiavelli, Qat, Rosey, SAIGON-QUINN, Akela, Lord Sigma, Lady Till Dawn, Lady Fraise, Lady Aornis and one of my favorite gals, Aridas.  Many animals were about also including pets killing poor little bunnies. One bunny was safe however from the killers and that was Ostara Bunny. This cute furry little thing was greeting and wishing everyone a Happy Easter. Not only that Ostara Bunny was handing out Easter Baskets with special items inside nested in lovely seasonal grass. THANK YOU AGAIN HIGH COUNCIL FOR ANOTHER MEMORABLE EVENT.
.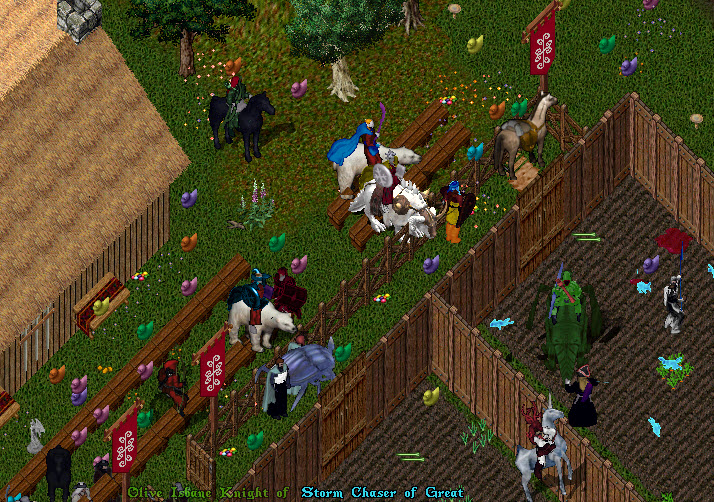 .