~ . ~
A Salty Saturday Slaughter
.
.
January is more than half over. Where does the time go ? November and December were such busy months on Great Lakes with the holiday game and player run events not to mention happenings. Last night I entered the realm in the evening with the General Chat full of chatter. Some days there is more trash talk than helpful advise and gathering of forces but if one is in the mood it can be entertaining in small doses. Last nights chat seemed to stem from boredom, at least in the case of Lord Razor S Edge. Razor was calling out for all to join him at the Buc's Den docks as he wanted to end his boredom with a net toss. This was not any net toss but a white net toss in hopes of bringing Scalis from the deep sea.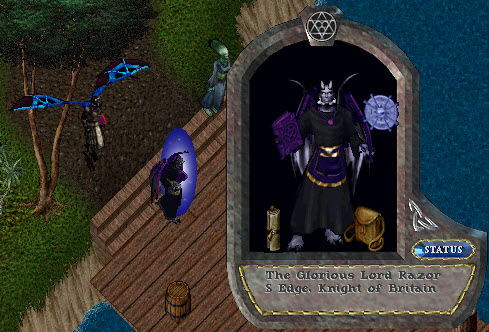 .
.
Many replied to Razor's call including guild members from APEX, W-R,  -Y-, DC*, -420 and WTO guilds. Five nets were tossed and only one brought Scalis to the surface and fierce he was.
.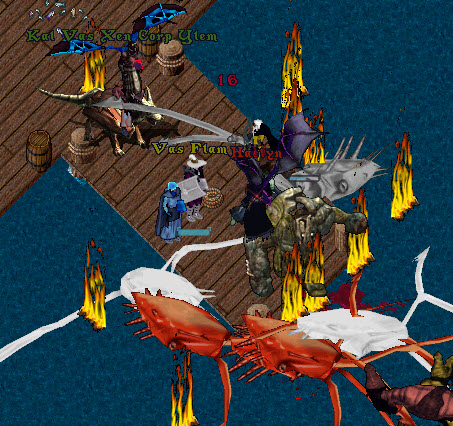 .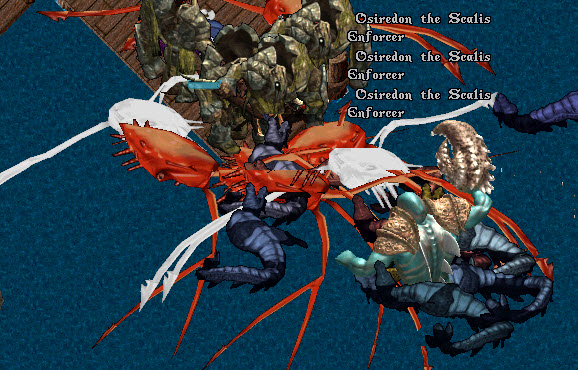 .
As with any good net toss there was death including Razor S Edge himself. Remember folks if you are looking for something to  do ask in General Chat, one never knows what the fine people of Great Lakes are up to.
.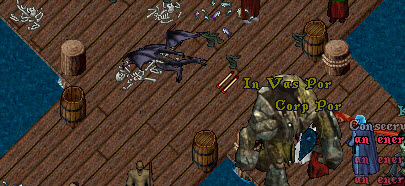 .