~ . ~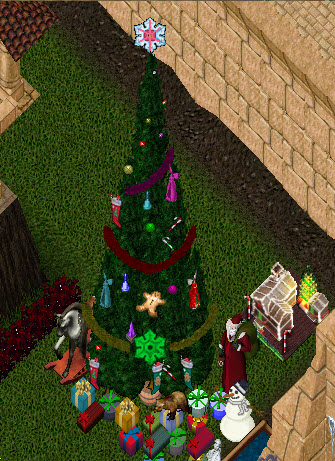 The word spread far and wide that Santa would be in Luna this evening greeting all the good boys and girls, even the naughty ones. I checked out the Luna stables before heading to the bank and to my delight a large decorated Christmas tree greeted me while I stabled my pet. Shortly after my arrival in the bank Santa arrived with several of his reindeer.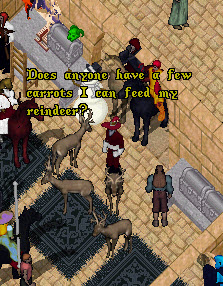 Santa greeted me right away and knew I had been a good girl all year. He then offered me a few gingerbread cookies and some hard liquor. I guess Santa thought I was too good and wanted to get me liquored up. Also it appeared Santa was giving some liquor to his reindeers.  To my shock and amazement another Santa then showed up !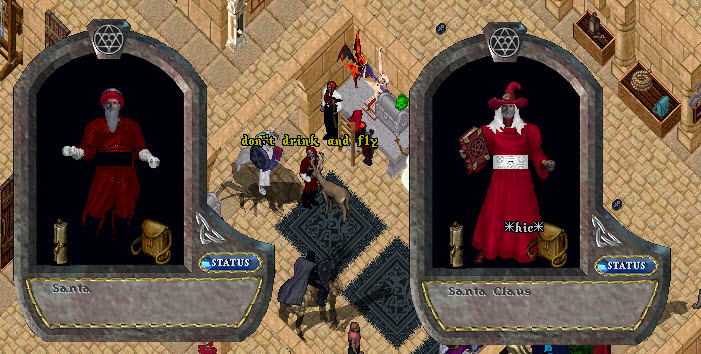 I found this most confusing then realized the Santa with the reindeer was the real Santa. There are so many Santa's around this time of year it is hard to tell which is which. While watching these two Santa's very carefully I noticed the bank had been decorated to the nines not just the Luna stables. Two great hand folded Christmas dragons by EM Barnaby and EM Adris were also on holiday display inside the bank. Now that would be a very nice Christmas present for Lady Lava. * smiles a wide holiday grin *
People were very excited to see Santa and many well wishes were exchanged. Rose Fire all giddy and dressed for the season wished Santa a Merry Christmas.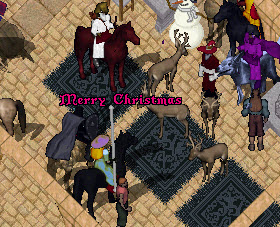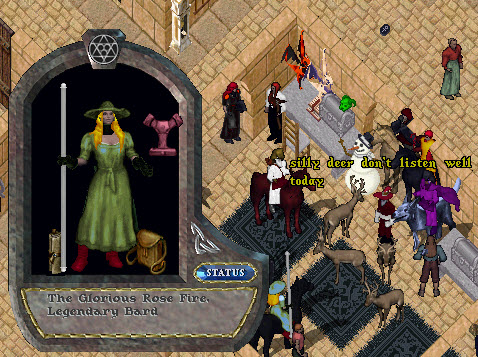 A scent of tuberose and pine filled the bank and I knew Mrs Claus was not far away. Sure enough she was in the upper level of the Luna bank keeping her eyes on Santa making sure he did no eat too many cookies nor drink too much liquor. We had a lovely chat and Mrs Claus gifted me with a dress and hat personalized with her name on it. Thank you again Mrs. Claus. We all know she keeps the big jolly one in line.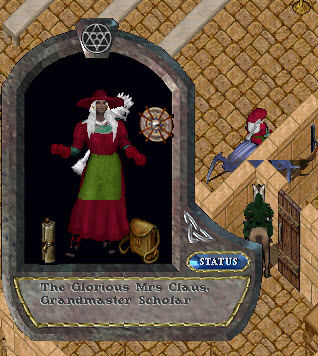 MERRY CHRISTMAS CATSKILLS