~ . ~
Wahnita and Smoke Return to Great Lakes with Old School Deco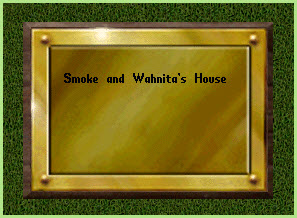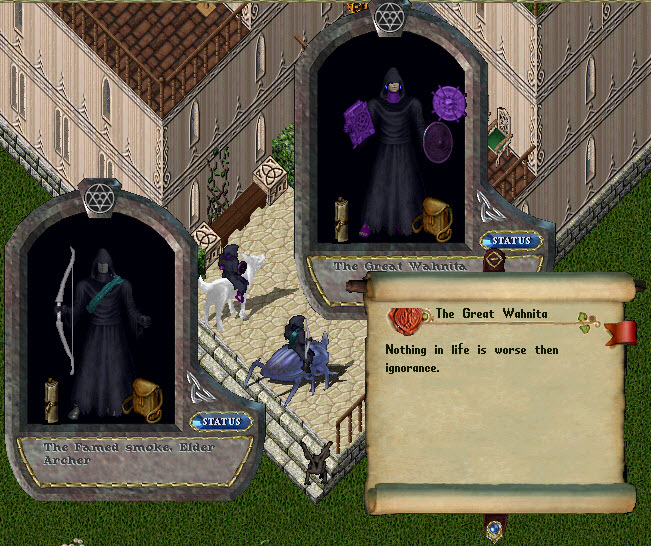 It is always warming to the heart to see players return to UO and to Great Lakes. A few months ago Smoke and Wahnita returned to the game after being away for many years. I have been watching with delight as they learn the new ways of our world. Reflecting on the old days with them has been rather nice also.
One of the nice things that has evolved over the years is the designing and styling of a plot. I still reflect on the old school ways when a home decorater had to be creative in a much more challenging way as there was so little to work with. To my surprise Wahnita has combined many of the great old ways of creating items with the new.  Below are a few vignettes by Wahnita .
WELCOME BACK TO GREAT LAKES SMOKE AND WAHNITA !