Honesty
Return to: Virtues

Honesty is respect for Truth
Shrine Locations:
Derived From: Truth
Anti-Virtue: Deceit
Original Class: Mage
Original Home City: Moonglow
Opposing Dungeon: Deceit
Mantra: Ahm
Color: Blue
Sigil: Writ of Honesty
Rune: Open Hand
Word of Power: Fallax
Companion: Mariah
Ankh Pendant: +2 Mana Regen
Lord Blackthorn's draconian Law: Thou shalt not lie, or thou shalt lose thy tongue.
hold the maxim no less applicable to public than to private affairs, that honesty is the best policy.
– George Washington on Honesty
The Virtue of Honesty has been described thusly:
"Honesty is scrupulous respect for truth – the willingness never to deceive oneself or another"
The Virtue of Honesty
in Ultima Online
[Information obtained from official UO.com Website]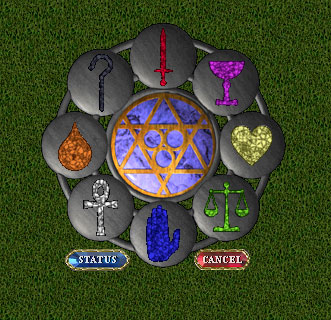 As you travel the lands of Trammel and Felucca, you may find lost items. These items will say "Lost Item (Return To Gain Honesty)" when you mouse-over them. These items are never in dungeons or in guard zones.
Use 'object handles' (ctrl+shift) to help you find them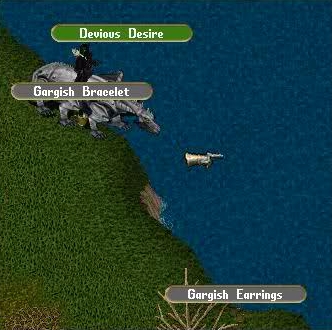 To turn in a lost item for Honesty credit:
In a bank of each of the Virtue Towns there is a lost and found box.
Lost and Found Boxes
Britain (East)
Jhelom
Minoc
Moonglow
New Magincia
Skara Brae
Trinsic
Yew
Put the item in the box for Honesty credit, but make haste, there is a time limit!  (approx 3 hours)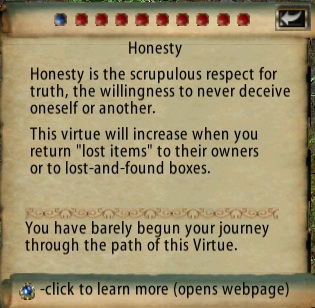 You may use Forensic Evaluation skill to gain more information about the owner of the item, it may be necessary to examine the item several times to gain as much knowledge about the item as is possible.
If you turn the item into the Lost And Found Box in the city where the owner lives, you will get double Honesty points for your extra effort.
If you give the item to the original owner, you will get quadruple honesty points.
Returning an item lost in Felucca gains more credit than one lost in Trammel
It is perfectly acceptable to let a friend discover the owner for you.
Honesty gives you discounts at NPC merchants. The higher your rank in Honesty, the bigger your discount. The discount is applied to the total purchase. The discount is not shown in the merchant window, but you will see a system message once you make the purchase.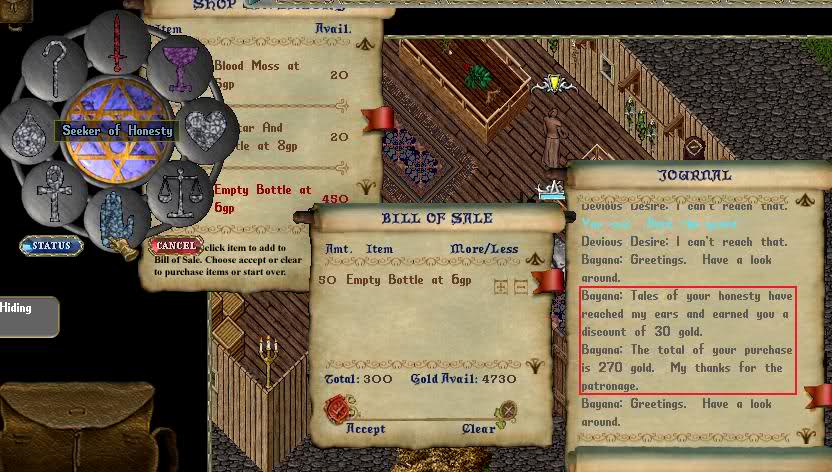 With thanks to Frarc and Larisa
Last modified: September 24, 2011