~ . ~

~ . ~
Trillium's Music Shoppe and Magic Emporium Closes For Good !
Several weeks ago Agemnon posted on the Great Lakes boards he was having a going away party today and that he did. All were welcome. You may know Agemnon by other names such as  Trillium, Lone Wolf, Guenthar, Arthur Dent or Lorisanthala.
After eight years Agemnon has decided it is time to move to new adventures outside of the realm. His time on Great Lakes was a grand one and he wanted to give back by having this going away party.
.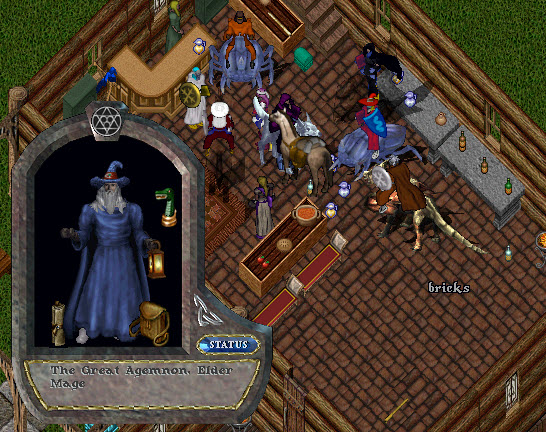 .
I arrived to the party which was small and intimate. Just a handful of people remembered about this event which was rather good for those that attended. Agemnon had selected special items for Lady Lava and I thank him. One by one he unlocked the chests in the Emporium and what an array of items there was to be had. He encouraged people to get beetles and pack horses and some did.
.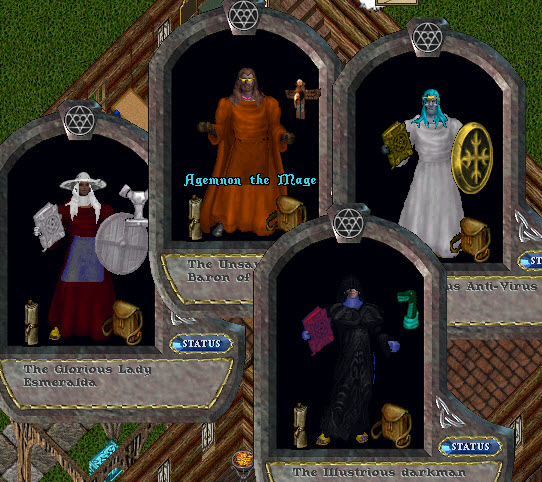 .
Above is a screenshot of some of the party goers. In between unlocking chests , crates and items, fireworks could be seen and heard through the structure. After the items were all had and the booze gone, tamers were given fully trained pets. It is always sad to see someone leave Great Lakes and our world but we wish Agemnon all the best of luck in whatever he pursues. Hosting an event was a very class act way of exiting.