The Ultima Online Spawn Map Utility
Return to: Tools and Downloads
The Ultima Online Spawn Map Utility
Download:
UO Spawn Map Utility – 2,33 MByte
Description:

This utility provides you with information on the spawning areas of Britannia. You can plan your hunts and travels, wether you want to seek out or avoid certain creatures. You are also given descriptions of the creatures' strengths and loots.

To install the utility, just download the zip-file, unzip it into a temporary directory and start "setup.exe".

The utility is freeware, and has been approved by Origin, as you can see at the bottom of this page.

We want you!

You roam the new lands? You are an expierenced hunter on the new continent?

Then you could gather some information on the spawn rates and mail them to [email protected], so Version 2 can include a map of the new lands also.

You can also use this adress to report bugs and/or changes to the spawn rates.
---
Here are some screenshots:.




Main Screen




Main Screen with descriptions
---
The utility is based on the original Spawn Map authored by Calsted. Thanks to him and all the other people at Stratics.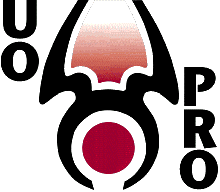 This is a "UO Pro" Utility, which means that its use promotes and is in keeping with the spirit of the Ultima Online product, community and value system, and the use of this utility by players will not be considered by Origin Systems, Inc. as cheating.
This product was created, and is marketed and distributed by Sebastian Dietz under license from Origin Systems, Inc. ORIGIN SYSTEMS HAS NOT TESTED THIS PRODUCT IN ANY WAY WHATSOEVER AND DOES NOT KNOW WHETHER IT WORKS IN ANY OR ALL REASONABLY FORESEEABLE SITUATIONS OR THAT IT WILL NOT CAUSE DAMAGE IN SOME REASONABLY FORESEEABLE SITUATIONS. Sebastian Dietz solely warrants that this product will work as intended to your reasonable expectations, and does not infringe anyone's intellectual property rights.
To verify that this product is a "UO Pro" utility, please go to Origin's website at http://support.uo.com/uopro.html and locate the name of this product. Follow the link on Origin's page back to this site. If you can't find this product listed on Origin's website, then this product is not an approved "UO Pro" Utility. Any and all unauthorized use of the UO Pro logo and/or other false claims of approval are strictly prohibited and shall be prosecuted."
Ultima Online and Origin are trademarks of Origin Systems, Inc. Used by permission.
Last modified: September 8, 2011