.
This just in from EM Elizabella ……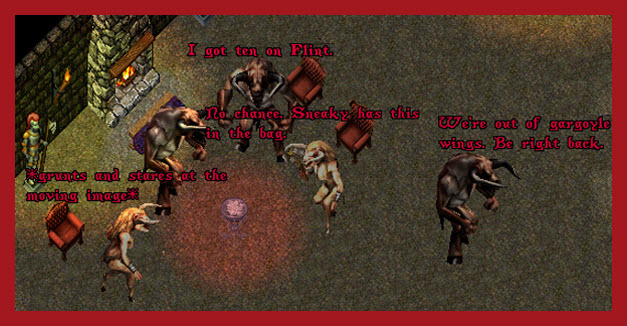 .
Annually, by their reckoning of a year, the minotaurs have a Running of the Humans. The minotaurs consider it a festive event. Captive humans have traditionally been released along the path, for the contestants to battle as a show of their strength and bravery. This year, in a nod to human rights activists amongst the minotaurs, volunteer humans will be tried instead. If you would like to participate, please meet at the Counselor Hall on Saturday, July 19th, at 8:00 p.m. CDT. Wear a bright red cloak, if possible, and be well-armed.
You are not a contestant in the race. You are the obstacle.