Hear Ye! Hear Ye!
Lord Dupre would like for all citizens to come attend a momentous occasion at Lord Blackthorn Castle Thursday, Oct 11 at 7pm PST!
Come dressed in your finest and prepare for a new beginning!
Make sure to attend on time or better a few minutes ahead 7 pm to get your best seats or places at the stage – HUGE crowd is yet to await this one-of-a-kind Event in UO's history!
Here is how you reach the Coronation Event and Lord Blackthorn's Castle:
Start at the EM Hall and walk EAST – as soon as you reached the bridge leading to Lord Blackthorn's castle, cross it: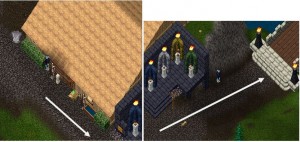 After you crossed the bridge, go ahead and enter the main hall were you will see a huge black statue – take the stairs left or right to reach the THRONE ROOM – enjoy yourselfe but please still beware silence and patience until Lord Dupre will start the Ceremony.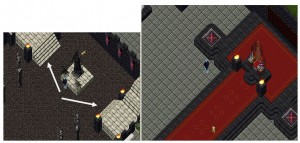 Please note that you cannot enter the Castle riding any kind of creature, tamed pets will get auto-stabled – you also wont be able to cast spells inside the castle, so no traveling by any kind of magic.
HINT!
Be sure to attend and watch the complete Coronation Event of our New King – there might be a surprise by the end of the ceremony you DONT WANT TO MISS! Note: No fighting abilities necessary…