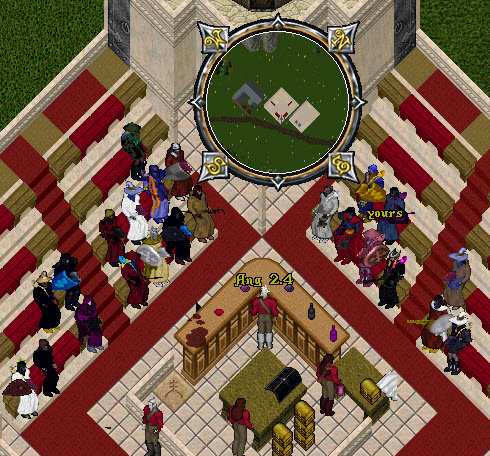 .
The Alliance Auction is Off and Running
.
.
The Alliance Auction house has been up and running for two weeks. I was unable to attend the first week as I was on the coast at the beach. Back in town I was able to check out week two of the auction and to my delight it was running well with Miss Kitty and friends in control and well attended. On the subject of Miss Kitty, I was rather unexcited about her auctioneer fashion for the evening. Though her outfit was made my an excellent tailor, Lil Kathrina, it was rather drab and uninspired. Though I have a feeling this the auction houses official uniform. Maybe they will change for each season. * hint hint *
Gates were provided from Luna during the entire event  and as I stated already it was well attended. Abigal, Lord Swifty, Tye Weatherlight, Lady SHILLA, Manx, Lady Ang, Dusk, Cleburne, Skye, Wolf, Bruce, Capri, Denubiss, Dread, Little Sparrow, Arris, Odyssey, Sir Joe, The Game Changer, Busty Love, Tonto, Kajun Liberty, Tao, Lady Jes MeLone, Dai, Lord Iggy The Great, Tiggermcat, Lady Lionheart, Kailee, Devil Bunny and Lord Chauncer were a few of the patrons. As with most events there was a little drama and that evening it was Incompetant Tool. He was escorted out.
Many exciting things hit the table that evening including a Hephaestus, Ring of the Soulbinder, Mummies, Orbs, Webs, Ancient Mummy Wrappings and Compassions Eye. All these exciting items and much more with Let's Make A Deal sprinkled in for added fun. The evening ran rather smoothly with Sandra FireForge and Black Ice assisting Miss Kitty. There will be no auction this upcoming Monday July 28th as the staff is on vacation. August 4th the joint will be up and running again with more great items to bid on!
.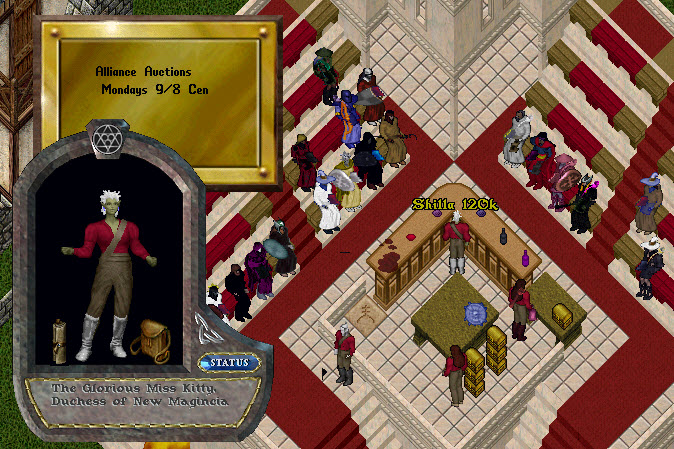 .