Account Management
Return to: Technical Information
Account Management
By Kayne
For all information regarding how to log into the UO Account Management page: How do I log into my account
Once you have logged in: I've logged into my account now what?
What do I do if I want to change/remove my Credit Card infomation?
First log into your account as normal.
On the lower half of the screen you will see one of the following depending on your subscription type
IF you do NOT have an active billing option (1 month, 3 month or 6 month recurring)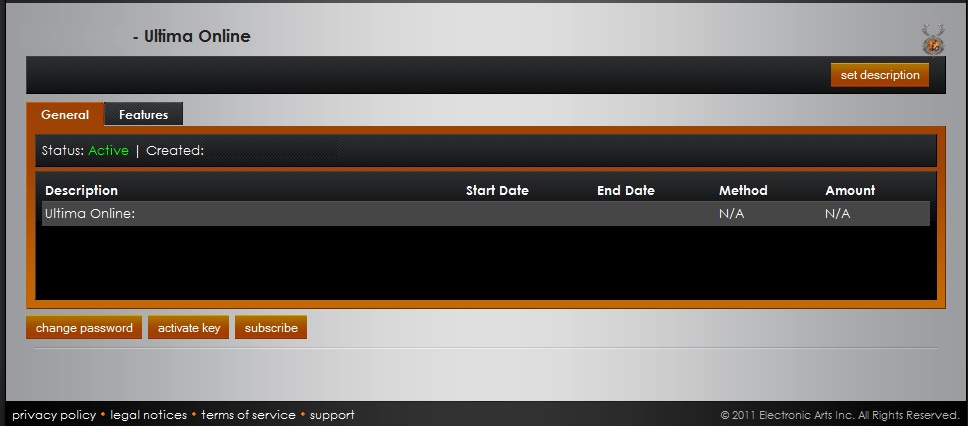 Click on Subscribe as if you were going to select a subscription as normal
IF you have an active billing option (1 month, 3 month or 6 month recurring)

If you have an active subscription you need to click Update Renewal
Whether you click subscribe or update renewal, you will then see the following screen: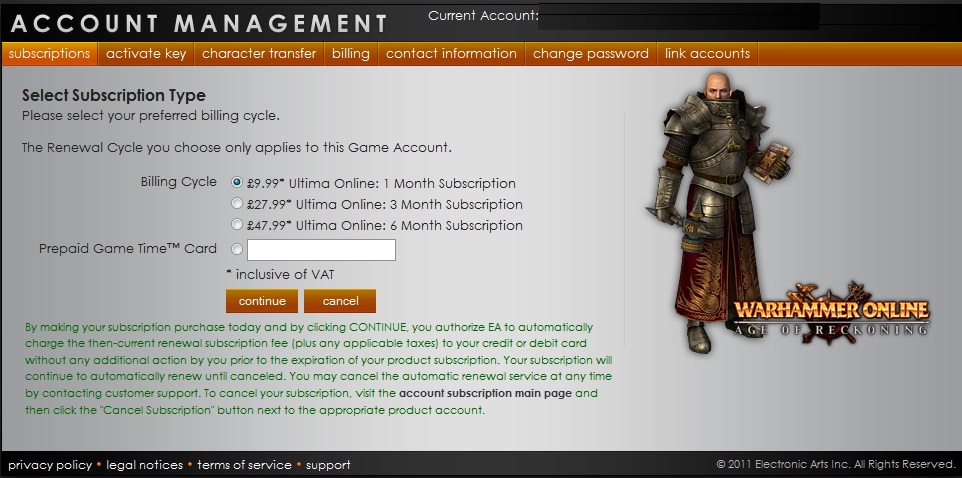 Select any of the 3 billing cycles and click continue. (You will not be charged as you are not confirming the order at any stage) You are then presented with the following screen:

BEFORE GOING ANY FURTHER,
Click Manage Accounts in the top right corner (shown above).
You are then given this screen with any cards you had listed and the options to delete or edit the cards. (this will also allow you to change Paypal details)
When you click edit next to any of the cards you are presented with the usual screen for entering card details
In some cases attempts to update existing credit card information has failed. I this case select 'delete' then 'add new card' from the previous screen and re-enter your card information.
Many thanks to Larisa who supplied extra screen shots to show the editing of cards and update renewal buttons.
Last modified: October 9, 2013