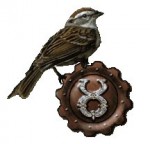 I've got a couple of quick things this morning to catch up on…




Seems EM Elizabella is having a beach party on Great Lakes..
New post: BEACH PARTY ! August 31st http://t.co/b1dI4rBFV0 #uo #ultimaonline

— UOStratics (@UOStratics) August 30, 2013

Grab your suits and join them.
Also came across a neat tour of Richard Garriott's home…
Britannia Manor NYC – Secret passages, vampire hunting kits and Sputnik. http://t.co/in0HRYrggC via @Polygon

— Richard Garriott (@RichardGarriott) August 30, 2013

Some really neat stuff to check out there.
Seems Ultima Forever ran a hotfix…
New trial-run hotfix pushed this afternoon that affects gear damage. Check out full details on internal forums: http://t.co/BAkBvoVJaB #U4E

— Ultima Forever (@UltimaForever) August 30, 2013

Makes me wish I had an Ipad to play it sometimes.
There's also an event on Yamato scheduled by EM Asiantam…
Yamato "Betty's Hundred Horror Stories" – 9/7/2013, Saturday, 8:00 am EST http://t.co/qbI4TJwRYU #Ultimaonline #UO EM Asiantam

— JapanEMevent (@JapanEMevent) August 31, 2013

Looks like a lot of fun and scary stories there.
And fresh of the presses this morning is Deadbob's interview with Siege's own Freja
New post: Freja's Interview – The Early Years http://t.co/yAB9kY0TAC #uo #ultimaonline

— UOStratics (@UOStratics) August 31, 2013

Very interesting read there and I suggest everyone go check it out!! Until next time safe journeys and happy hunting!!