~.~
Summertime at MOA
Summer begins on June 20th , just a few days away, and it seems the realm changes with the season.
It appears some players leave for the summer and others appear or have more time for play. It had
been months since I last visited the MOA auction house and this past thursday I checked it out to see
how the old gal was running.  Several patrons expressed attendance was "light as summer is here".
I arrived early as I often do when attending player run events and others arrived even before me
including Hannah and Captain Murphy. They are MOA regulars.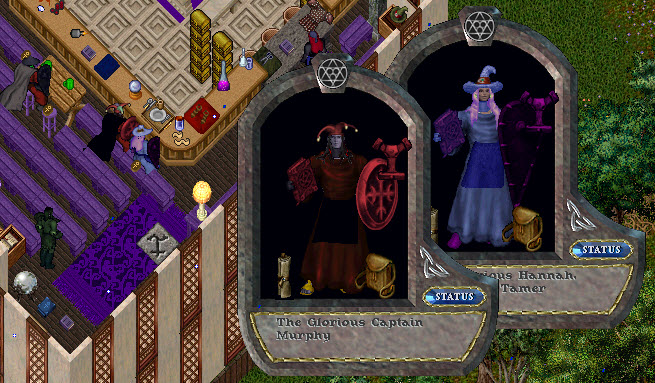 It was not long before the patrons started filling the benches and items went on the auction block.
I sat between the infamous Great Lakes crossdresser Manx and the always helpful and charming Car'c'carn.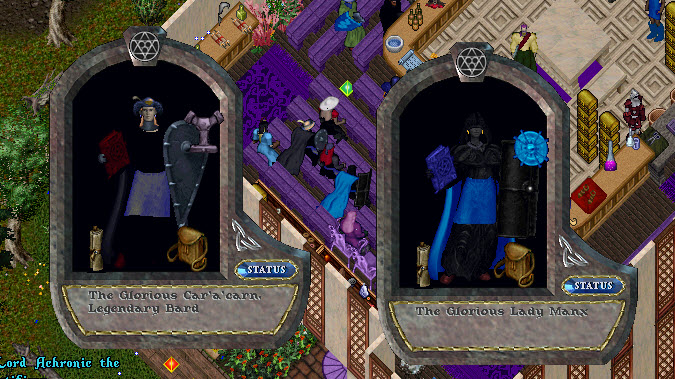 For a " light " attendance there sure was a lot of bidding and some rather dashing patrons which
included Lord Disconbobulation, Willa of Yew-Wood, Lysari, Lord Enchanter, Larretta, Cin,
Merwenna, Xevei, Tye Weatherlight, Mucklebones, Lady Thunder Shadow, Greywolf, JAKE,
Marduk, and Lakka to name a few.
DJ Scorp and Melian ( dressed rather seductive ) ran the auction itself. Being vet MOA staffer things ran smoothly and entertaining
as always.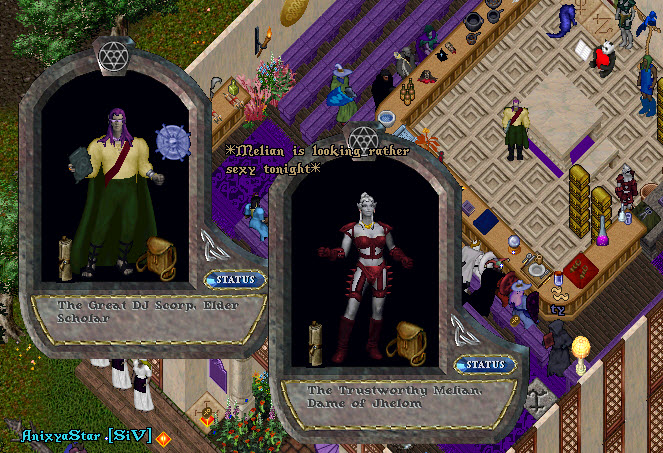 Of course on top of the great items to bid on there was trivia gold give aways during the event which
are always anticipated.  For weeks there were rumors going about Luna and Brit Bank that MOA was
taking a break during the summer months. I asked the MOA staff if indeed these rumors were true and
was told they had not heard anything about this…which is good news. So remember folks thursday
evening MOA auctions with gates provided at the Luna Bank for sure and sometimes other popular
bank locations.