~ . ~
Shrine of Chaos Created In Felucca
For many months I have been hearing about the creation of a shrine dedicated to Chaos on Great Lakes within the Felucca facet. Last month a marked rune was dropped in the mailbox at my Luna Manse to this new display. Several weeks ago I suited up in my fierce outfit and ventured to this location. To my dismay the shrine was/is set to private. It did not take me long to figure out this plot belongs to Snippa a.k.a  K. Voyvoda amoung others. Snippa is one of those characters that has come and gone through the years and I knew him back in the days when Felucca was controlled by a real force, Black Company, a guild Snippa himself belonged to.
Last night I again opened a gate to this location and to my delight the owner of the shrine was in da house!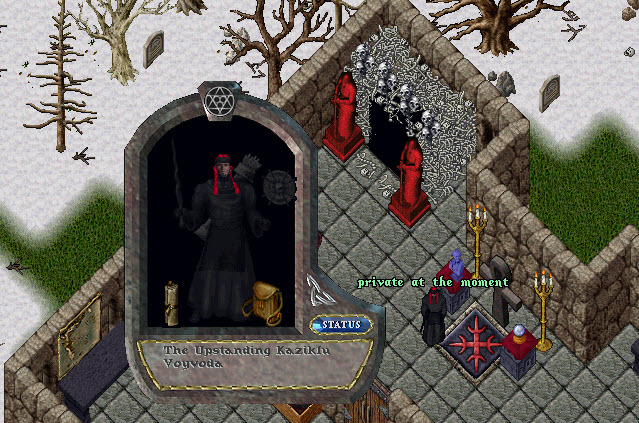 I was given a tour of the shrine and filled in on what is in the future plans for this location, most of which I cannot repeat. However I can tell you that when this shrine is finished there will be a grand opening that will be blood filled , prizes given away and very memorable. Designers can be fickle as we all know and several of the rooms are not finished yet at 74o 9″N, 44o 43'E the shrine.  Below are a few screenshots. When the grand opening happens I will be sure to inform you as it will be mind blowing.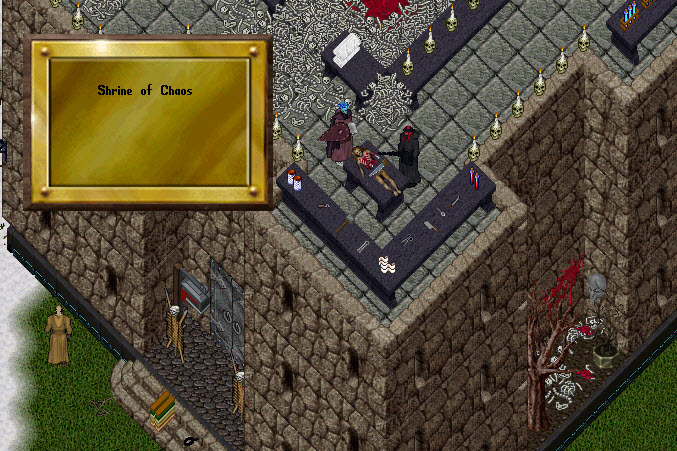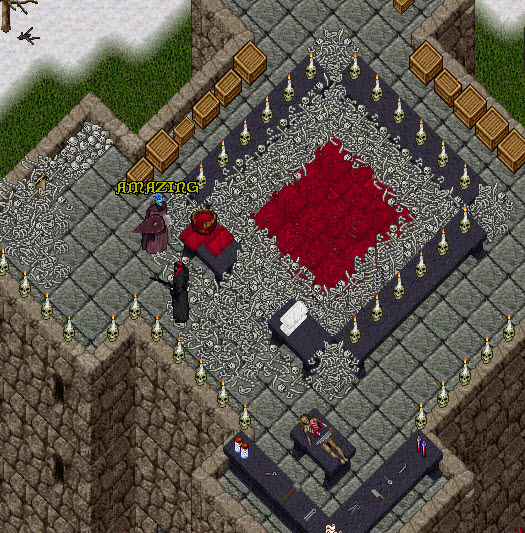 ~ . ~