Nujelm Market.
My friend Anselm invited us for a market with fun and games.
Captain Seoman took me with his ship to Nujelm.
He was heading in that direction for some deliveries in Britain and Trinsic.
When i arrived some of my friends where already there waiting for Anselm.
They offered me something to drink and i gladly accepted.
I was a bit hungry so i ordered me a fresh made Pizza.
Just a little bit later Professor Grimm appeared at the market.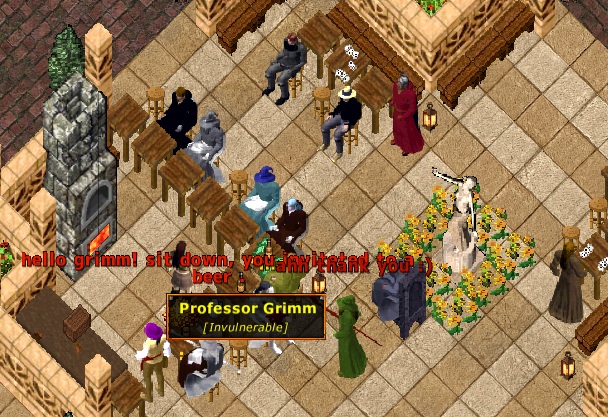 After some time Anselm invited us to take part of a horse race around Nujelm.
I am always up for some fun and also took place at the starting line of the race.
Five rounds around a track that nicely placed around the town of Nujelm.
Anselm counted down and of we go!
I took a good start but after five rounds Merion won the race.
He was the first to place him for the finals.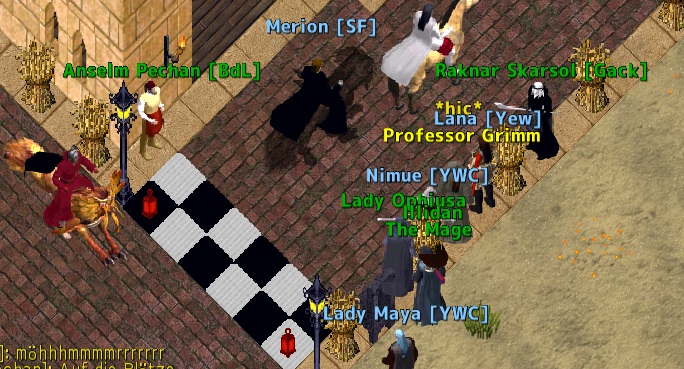 But there would be three more chances for other racers to place them for the finals.
After four races we found our four finalists.
Merion.
Gath Farlin.
Lord
Spirit.
Zalazar.
Shortly before the start of the finals the black cloaked stranger appeared behind us.
The stranger's face was carefully hidden.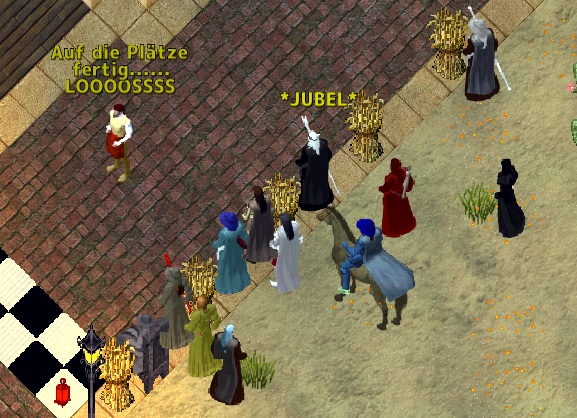 The stranger seemed to be interested in professor Grimm.
It kept staring at the professor.
Our guest crossed the race track to stand right at the opposite side of the professor.
It was like the mysterious figure wanted to have a good look of him.
The finals started for fifteen rounds and the crowd was cheering for the racers.
I thought i heard above all the noise the stranger said with a deep voice: "Snamuh".
Then our mystery guest recalled away.
The race was almost at the end and we saw the first riders turning around the last corner!
Merion won!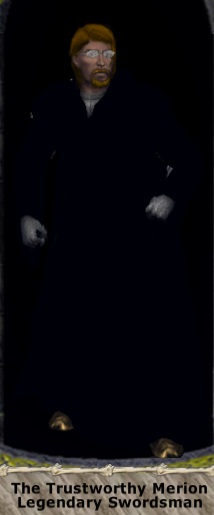 Lord Spirit came second.
Zalazar was third.
Gath Farlin came in forth.
After a short break it was time for another little game.
A drinking contest.
I volunteered to take part of this event.
There where five tables with each three bottles of alcohol on them.
The person who drank all of them first was the winner!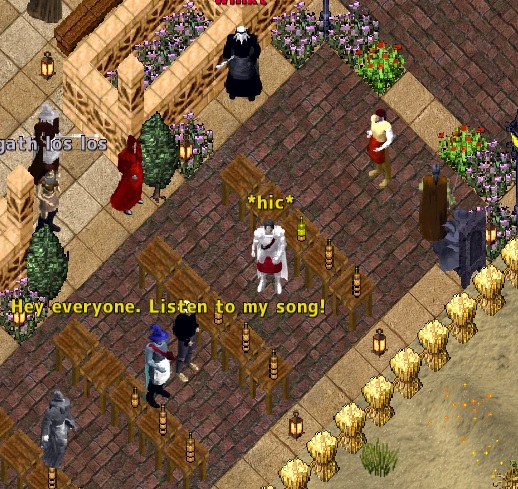 Aselm gave the starting signal and we started to swallow bottle after bottle.
Halfway trough the tables i started to feel this was a bad idea for me.
I should have asked Captain Seoman for this game, he would not had any trouble with it!
It was a close race between us all but the results where in!
Kleiner Matz was the fastest beer drinker!
Gath Farlin came in second.
And i took third place!
I hope Aunt Stella won't see me coming home tonight.
I might wake up with a big hangover in the morning!
After the contest i order myself another pizza!
Maybe this would help against all the alcohol in my blood.
It was a lovely evening, and i thanked Anselm and everyone who came for the fun and games.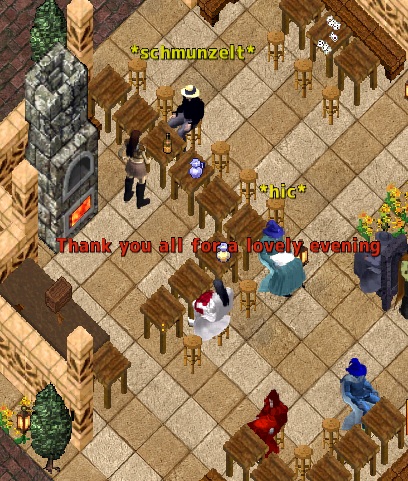 I really need a goodnight sleep!
New Frarc, Drachenfels News reporter.