Killer Pumpkins!
Every year around October strange things happen in the fields around Sosaria.
This year is no difference.
Some good places to find strange pumpkins are west of Britain and on the main land of Skara Brea.
It took me a while to find me some of these giant pumpkins.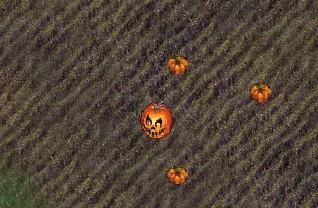 The pumpkins looked similar to the ones from last year but when i went closer to have a better look at them something strange happened.
These pumpkins looked even bigger then last year.
But then a strange sound came from the pumpkin and it started to float.
A strange mask appeared above the floating pumpkin and started to move to wards me.
This killer pumpkin was not happy that i disturbed him and started to attack me.
In all these years this is the first time i had to fight against a pumpkin!
It was not to though and i carved this killer pumpkin up in little pieces.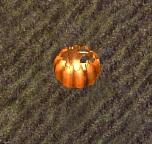 I had a look inside the pumpkin and found a strange looking masks.
This will look nice to take home for some wall decorations for the Halloween holidays.
After searching more fields i found several more killer pumpkins and collected three different kind of masks.


I will give the masks a nice place at my house.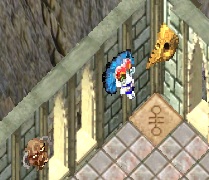 New Frarc, Drachenfels News reporter.