and
Drachenfels
Presents
The Week-end Madness
Edition Number: XXVI
We had a lot of action this week-end with a strange ending.
Friday we had a ten round fight with the Stygian Dragon!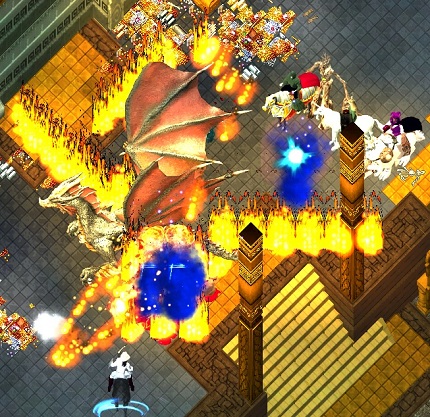 Medusa kept us busy on Saturday.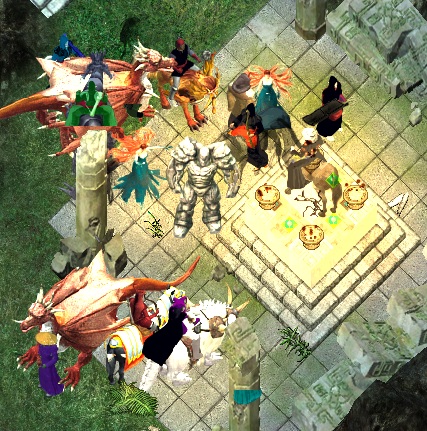 Our two weekly Exodus event on Sunday is still a huge success.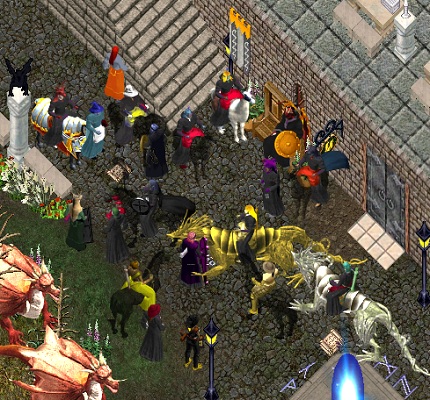 Before the Exodus event the traitor Jigsaw tried to reclaim "his" event from the bard MJ.
One of the people in the crowd near the bank was not very happy with Jigsaw appearance.
He pulls a knife and cut Jigsaw in the face.
It angered Jigsaw and said he will kill everyone.
The man was even more scared when he noticed no blood on the ground but a few gears.
Jigsaw is not real?? 
A machine?
Who or what has this kind of power to create something like this?