and
Drachenfels
Presents
The Week-end Madness
Edition Number: XVII
Friday we played the second part of the Jigsaw Game.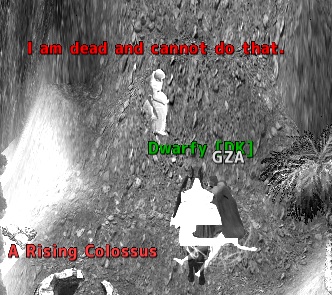 It took longer then the first time to catch Jason.
On Saturday we fought several rounds against Medusa.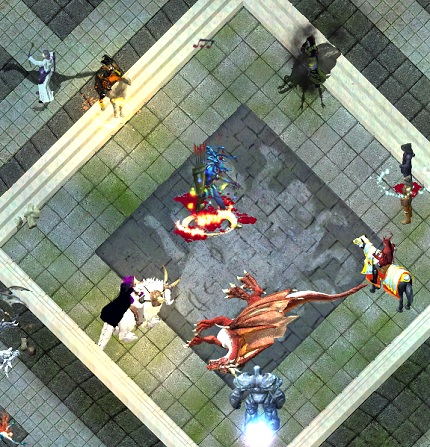 On Sunday the election for the new governors has ended.
Here are the results :
Moonglow:
Nicnivin (The Unseelie Court)
Jhelom:
New Frarc (Camannon Aman Thalion)
Skara Brae :
Coco Zamis (Die Wilde 13)
New Magincia:
Stephen (Danish Knuckleheads)
Britain :
Gilmour (Danish Knuckleheads)
Vesper :
Thenon Tomeshk (Circus Charivari)
Minoc :
Nirot (Danish Knuckleheads)
Yew :
Yders Ap Thul (Council-of-Yew)
Trinsic :
Ta'ira Tal (Pirates of Darkness)
In the evening several of the new elected governors did a first meeting at Blackthorns castle.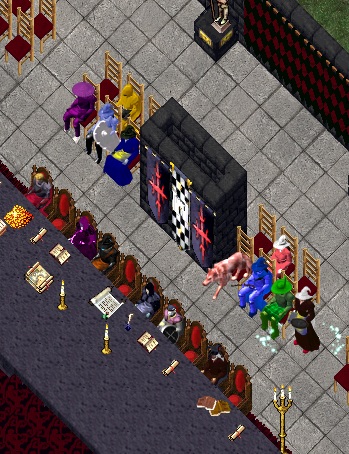 Time will tell what this new council will do for all our citizens in Sosaria.