and
Drachenfels
Presents
The Week-end Madness
Edition Number: XIV
We where invited for a public harrower on Friday.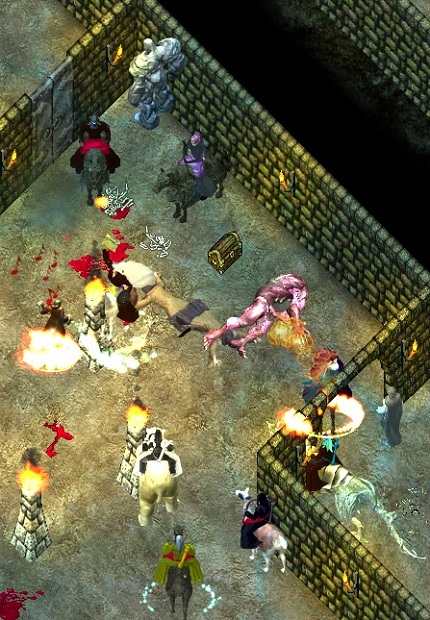 Many thanks go to the defenders who stood bravely against some murderers!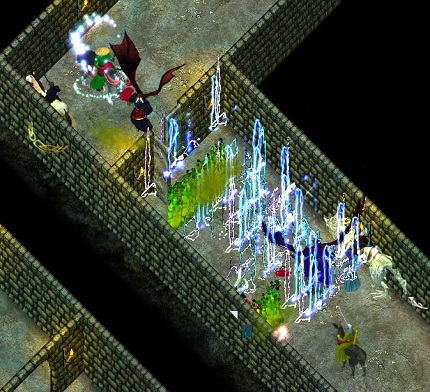 Saturday we went to the center of the Stygian Abyss.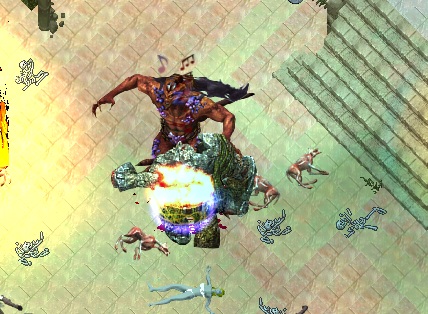 Slasher gave us a "warm" welcome!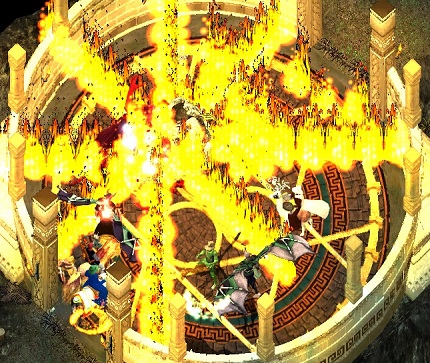 On Sunday we had our twentieth Exodus event.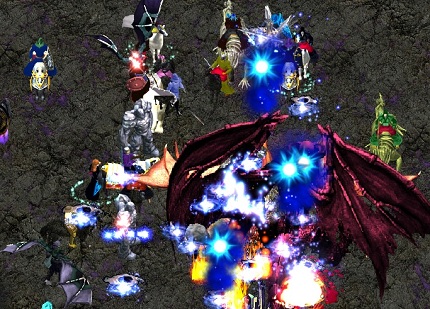 Our ears picked up a few more new rumors:
Zalindera is to be elected as governor in Trinsic. At the moment, she improves her reputation in Trinsic, by weaving Raiders and bringing them to Trinsic jail.
The power of the weaver in Trinsic disappears. Her altar is damaged, the spider nets and cocoons disappear and dissolve.
The priest of the weaver Alrik Ploetzbogen wanders around in Trinsic and prays at the altar and at the dissolving spider nets. He seems to hope for a miracle.
The weaver has realized that she has no chance facing Elesil Daelwon and the heroes. She pulls back and plans to make a new attempt in a few decades.
Jigsaw is responsible for freeing Trinsic from Zalindera. He and the Zalindera-priest Ploetzbogen have been fighting in Britain. Jigsaw grabbed Ploetzbogen by the throat, threw him to the ground like a rag doll and broke him several bones.
The weaver moves from Trinsic to Yew. The Lord of the Council of Yew, Lord Yders ap Thul, has promised Zalindera and Alrik Ploetzbogen widespread support. The Lord even contacted the elves to also secure their consent.
In Yew a Zalindera altar will be erected. The church of the weaver pays (privately) a sum of 45 million gold to the Lord of the city.
The Lord of the Council of Yew, Lord Yders ap Thul, has thrown Alrik Ploetzbogen out of his city and will punish him with death if he ever should come back.