Thank You Drachenfels!
Seven had invited us all for a special event.
A thank you to everyone who plays on Drachenfels.
To show the appreciations on what a wonderful community we have.
I equipped my best suit for this special occasion and headed to the south east of Luna.
A path of green and red cloth directed me to his house.
I was greeted by Seven.
When i stepped into Seven's house i was amazed by the decoration he put in his house for the party.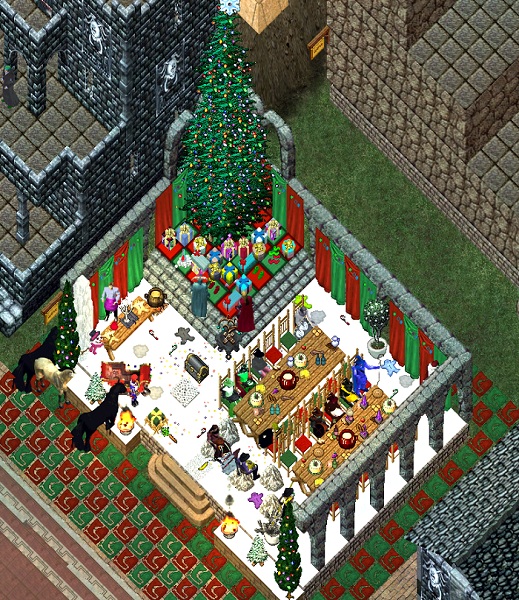 A few guests already arrived before me and more and more came after.
Even the special guest EM Borbarad came to the party.
As always he made his appearance with a big lightning show.
We all took place at some nice big tables with many food and drinks.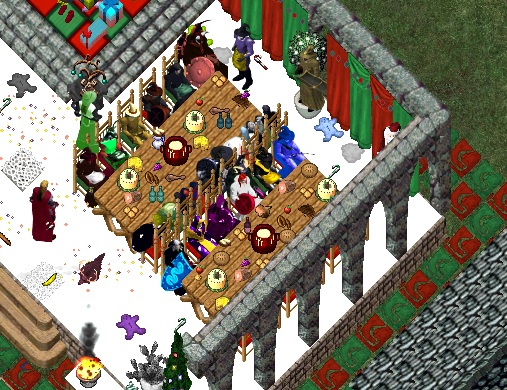 It was good to see so many people around.
Then we got surprised by Santa Claus.
The man himself had a surprise for all of us.
He all gave us a special key.
When every guest had a key Seven invited us to step on a teleporter to travel to another house.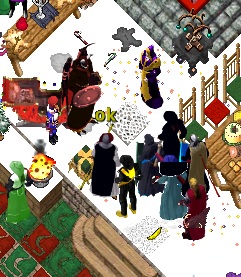 We all went trough the teleporter one by one and arrived at the new location.
A house filled with many chests.
The keys we all received would fit on one of the chests.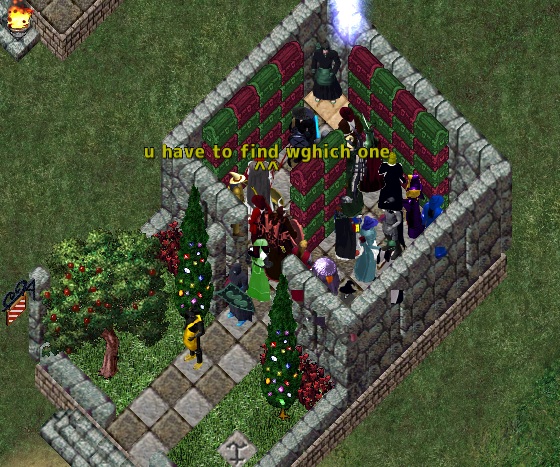 Everyone started to try their keys on all the chests.
It took a while to find my own but i could hear others saying "WOW" or "O MY GOD!"
They where very excited about the gifts they received.
Eventually i found my own chest and gift.
It was a lava tile from the Stygian Abyss champion spawn.

I am very happy with my gift,did not seen one of these before.
I will find a nice spot for it in my home.
We all went back to Seven's nicely decorated house. Eating more cookies .
People really enjoyed this party.
When we left we thanked Seven again for a wonderful evening.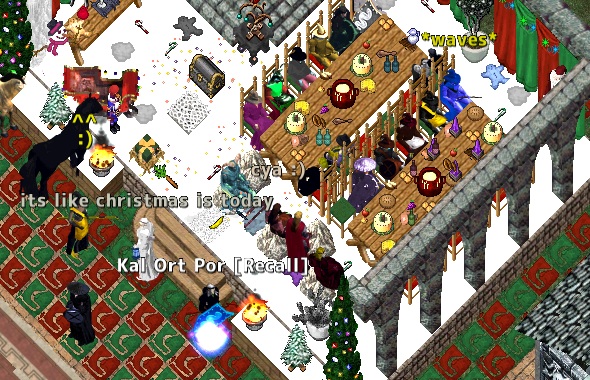 Christmas came early this year thanks to Seven, his helpers and Santa Claus.
Merry Christmas Drachenfels…
And a Happy New Year!