Rallying.
We where a bit surprise to hear that Lord Dupre himself wanted to have a meeting with us to plan to retake Ver Lor Reg.
We been given the coordinates of his camp northeast of Trinsic at: 97`1S; 25´26E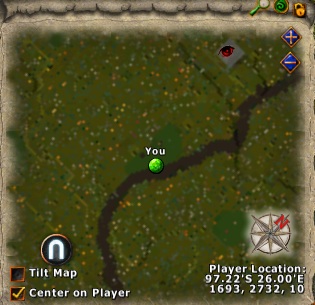 Mages casted several gates from Britain, Luna and the counselors hall directly to the camp.
We where curious to hear what Dupre wanted from us.
A large crowd gathered around the camp when eventually Dupre appeared from out of one of the tents.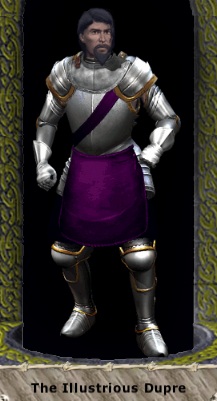 It was for the first time many of us met this legendary warrior.
The people went silence when Dupre started his speech.
-" Good evening folk of Sosaria,
I am proud to see many faithful warriors here!
Welcome!
These days Sosaria is an unsafe place.
But now …  With this gathering we build the axis against the evil!
The situation in Ver Lor Reg is horrible,
but after a few days of scouting I am sure we can handle this!
With your help we will be able to get the evil out of Ver Lor Reg!
My plan is to attack the enemy next Sunday at 20:30 CEST!
The enemy will be very surprised about our attack…
and that's what the most important point for our attack is…
the moment of surprise!
We will meet here in my camp next Sunday at 20:30 CEST!
I will instruct my mages to provide the same moongates like today.
Please try to bring as many of your friends as possible.
I expect anyone here who is able to hold a weapon!
The gender and the age do not matter!
For today we had enough about the war and the bad proceedings on Sosaria!
How ever…
now it's time to celebrate the gathering of such honorable folk!
Meat and drink for my brave warriors!"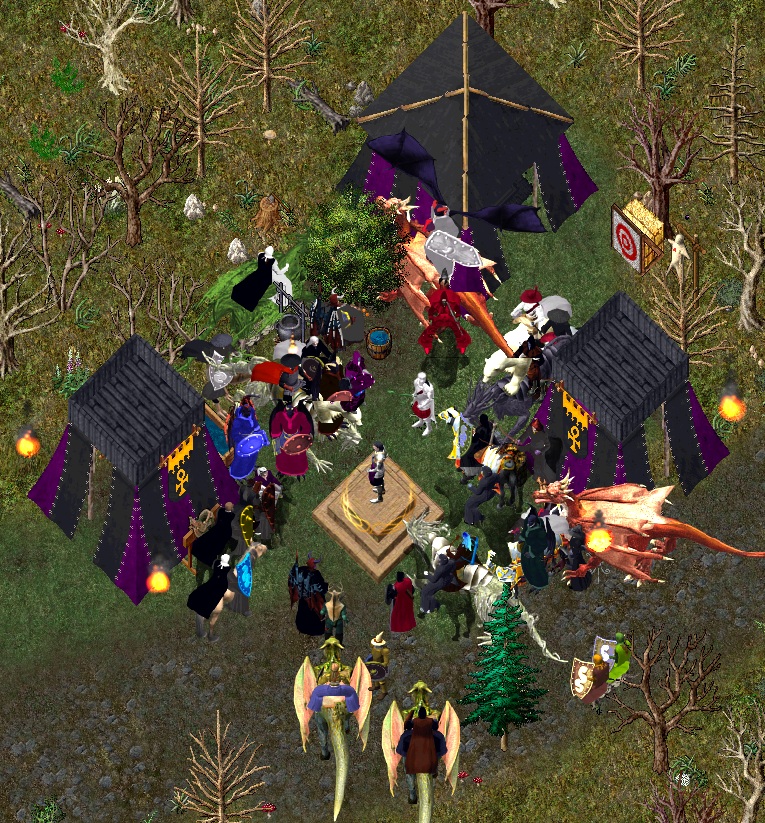 Dupre passed around the ale and meat but some of us had questions..
What to expect to find in Ver Lor Reg?
More mechanical creatures?
Ones again we all facing a hard battle…. and i fear several of us won't return after the fight.
But we have to fight and free Ver Lor Reg…. or die trying….
After all the questions been answered Lord Dupre thanked us and left back to his tent.
We better rest well and prepare ourself for next Sunday!
New Frarc, Drachenfels News reporter.