Happy Halloween!
2013
Halloween…. a yearly returning event in October to make our "Kids" happy!
We go out trick or treating to get a lot of Candy!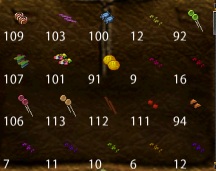 But if you really nice you receive a small gift.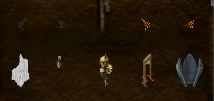 And if you are lucky….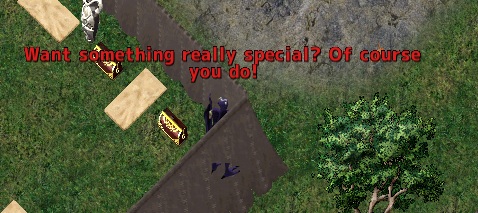 Something Special!
And this year it was something Gruesome!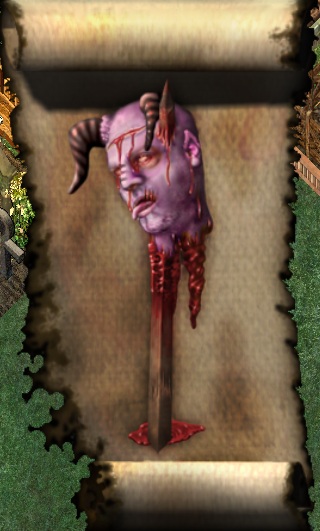 A collection of heads on a spike.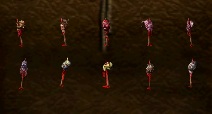 11 Different names to collect:
Mesanna, Bleak, Onifrk, Kyronix, Rakban, Thatblok, Brutrin, Stethun, MrsTroublemaker, Gryphon ans Misk.
This year the evil pumpkins returned to our fields again.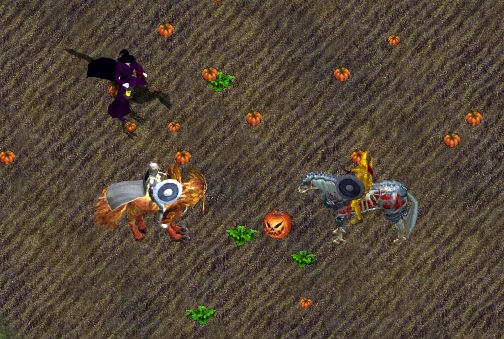 This year the dropped carvable pumpkins.
In the graveyards named skeletons appeared from fallen heroes.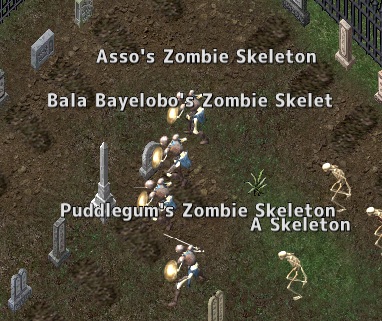 You could find bone containers on them.

A new monster appeared in the graveyard this year too.
The Butchers!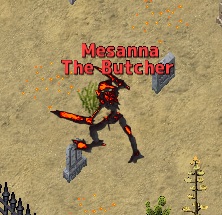 And they left us some interesting new tool.
We could use the carving kits on the new carvable pumpkins.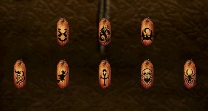 9 different images could been carved on the pumpkins.
I hope you all enjoyed this years Halloween!
I know we did!