City Loyalty.
I was traveling around in Jhelom, the town i declared my loyalty too, when the captain of the guard came up to me.
He ask if i could help the town a little more with rebuilding it.
He told me to seek out the minister of trade near the docks.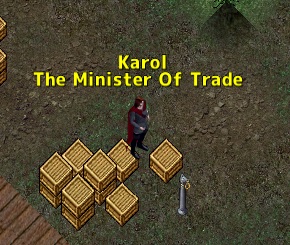 The minster ask me if we could help him with gathering him with supplies that the town desperately needs.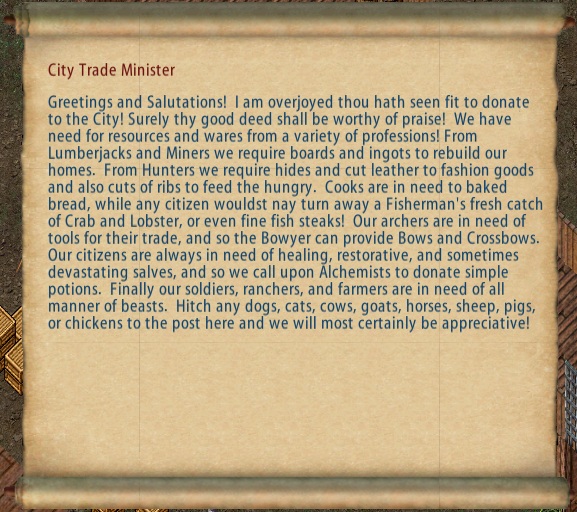 They told me that all towns have a minister of trade to help the towns in need of help.
Jessica Goldfox went to help in New Magincia and started to supply them with some cows.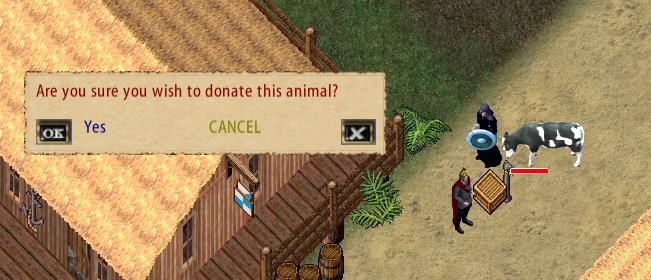 Her help was greatly appreciated.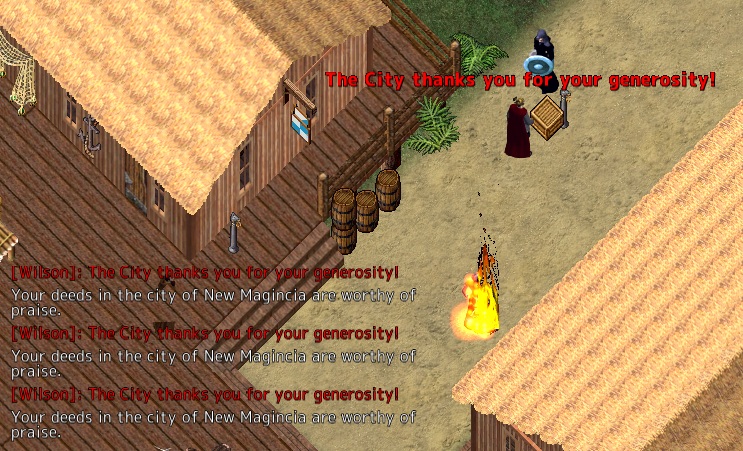 Sybille Scrible went to Trinsic with a load of raw meat.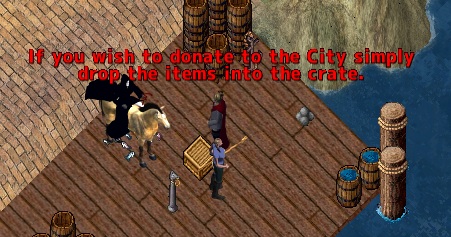 Her town loyalty to Trinsic will be increased if she keeps helping the town.
My friend Bochel when to turn i some Bulk Order Deeds in Minoc.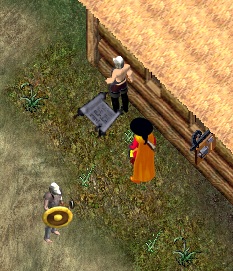 And with helping the craftsmen with their bulk orders his standing in Minoc was raised.

Tommeke Beans had talked to the captain of the guard and explained he was more of a fighter.
The captain understood and told him that if he would fight in the champion spawns in name of the town that he could proof his loyalty to the town too.
Tom smiled and took his bow and traveled to the nearest champion spawn.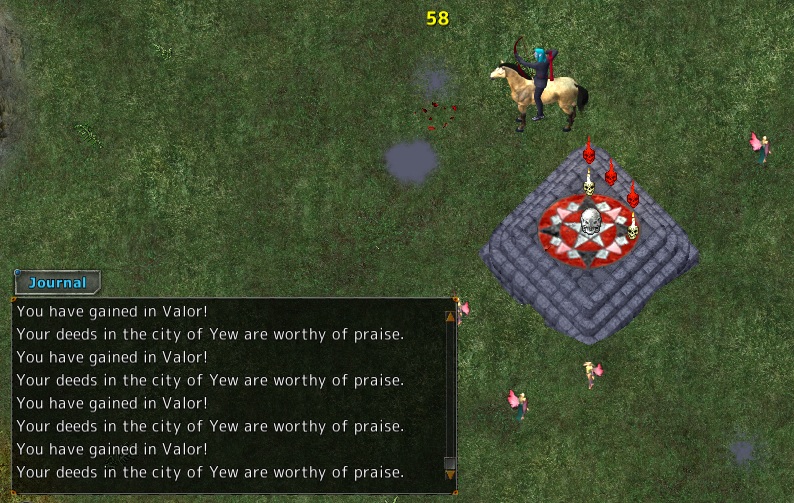 My scouts reported me some new establishments in a few towns.
Sand in Ya Britches Tailor Hut and "The Sandy Smith in New Magincia.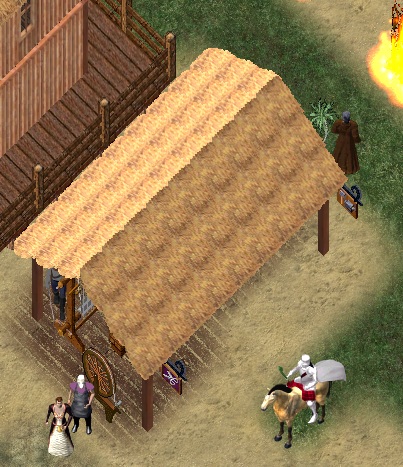 Survival Threads in Minoc.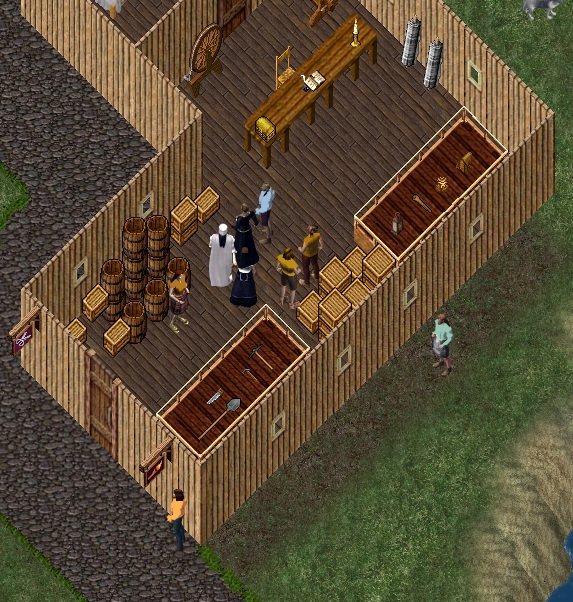 The Elves Thimble in Yew.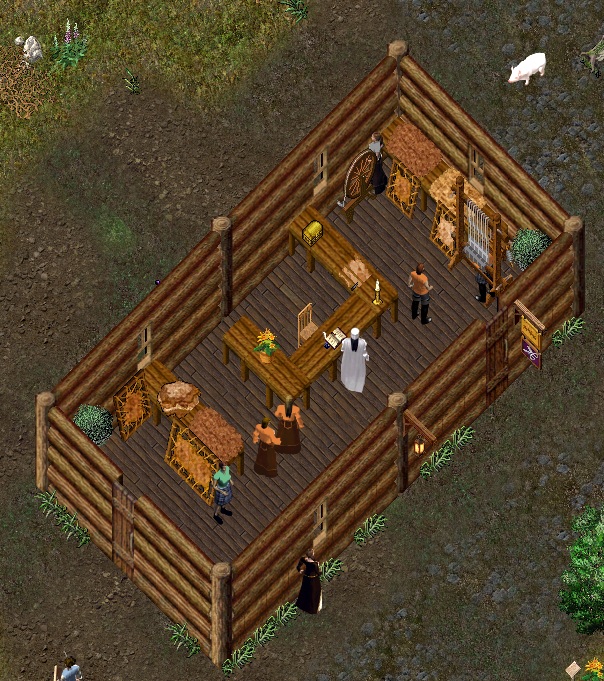 Tinderbox Smithy.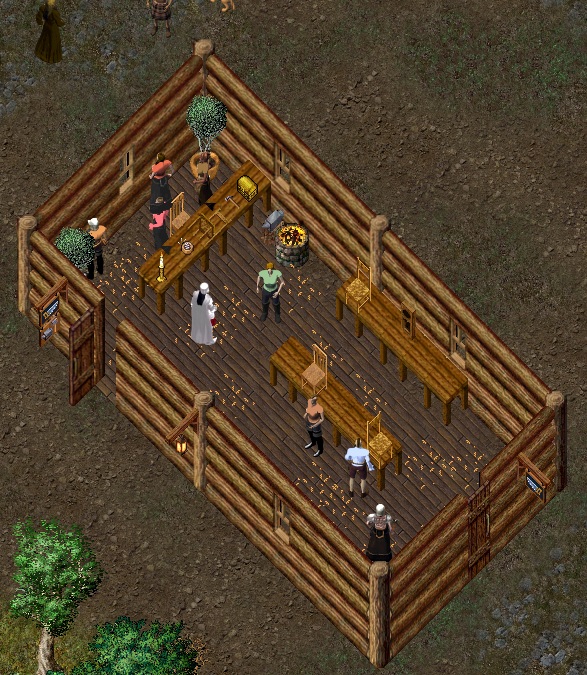 I need to speak to more friends and family to see how we can help the cities.
We have discovered that the Raiders have been hiding in a camp between Britain and Yew.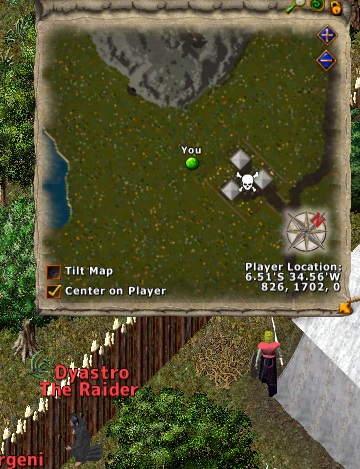 Grab a rope from the Captain of the Guards chest and arrest them to bring them to Justice in your town.
New Frarc, Drachenfels News reporter.