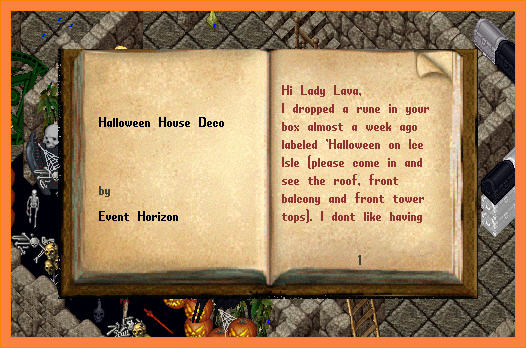 …
Earlier this week I posted some great and fun Autumn and Halloween decor created on Catskills and Great Lakes. I sent out a flyer ( in that post ) for any interested to drop me a rune to their plot or send the cords my way. A player by the name Event Horizon did just that and below are a couple screenshots of that plot.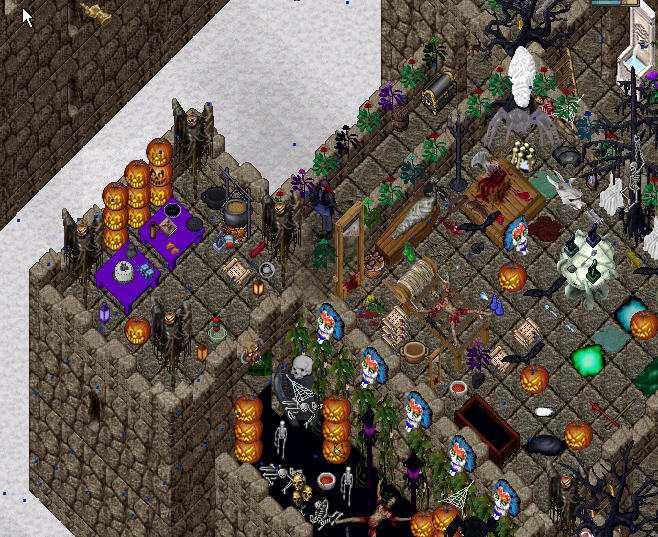 Not only was the place in full decor but the Jack o' Lantern names that were selected were icing on the cake. Those names are, Destroyer, Silent Death, Apocalypse, Bleak, Rigor Mortis,  Mistake Death, Soultaker, Hell's Edge, Evil Twin, Wicked, Carnage, Angel of Death, Slayer, Bone Dancer and Deadman.
Another seasonal delight is Czesl owned by twoburntforyou. This detailed plot overlooks Gravewater Lake, a popular fishing destination.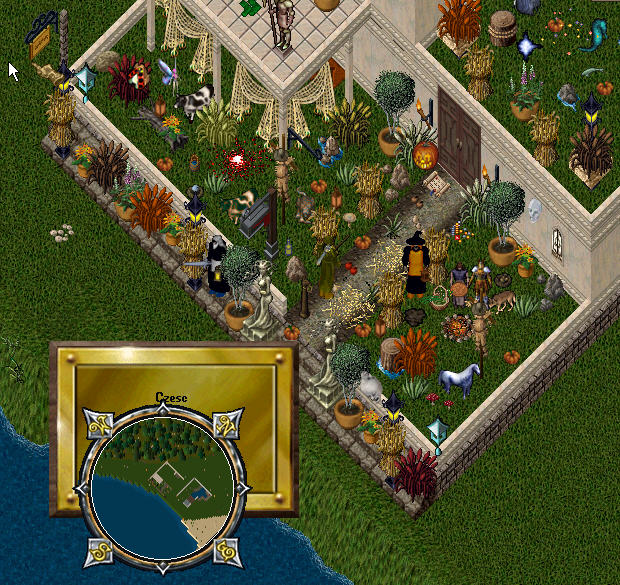 The -Y- Guild Auction House ( a.k.a. Carlaina's Work Shop) is also decorated for Halloween. This is not a public auction house but only for -Y- members and it is held once a month at this location and the deco is changed every month.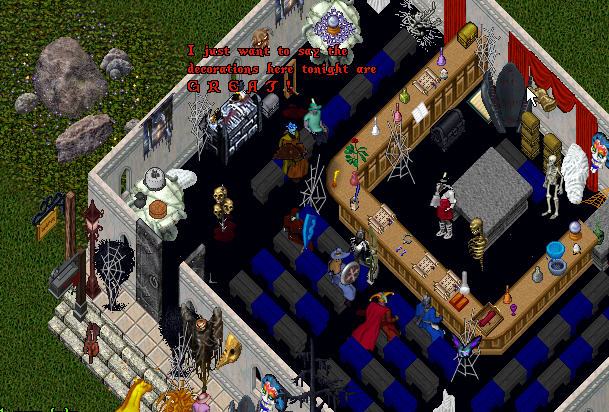 Keep those decorater tools working folks ! I look forword to the Christmas Season to see what you all come up with.