.
.
~ . ~
.
MOA is Green, Gold and Fun
.
This past Thursday was another exciting time at the MOA auction house. In honor of the month of March the décor was green, green, green and as always….. gold, as in gold give-a-ways from trivia.
.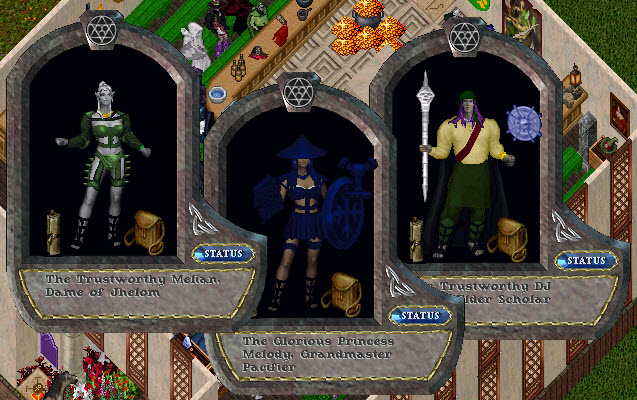 .
The staff was charming as always but for some reason Princess Melody was not in her MOA official outfit which accents the color green.  Hopefully the big cheese Pratt did not find out.  As Logan gated away from the Luna Bank the crowd filtered in which inspired DJ Scorp to comment on what a fine crowd and "impressive faces" there was that week which included Briar Rose in lovely shades of pink and lavender, Temptress tempting in deep purple, Lord Tiggermcat  dashing in red, Car' a' Carn deadly in black,  Willa of Yew-Wood organic in green, Hannah heavenly in blue and Sally O'Malley shining in bright golden yellow.  I sat with old friend Manx whom has not been seen around much these days. So absent has he been DJ Scorp commented on how Manx has not been seen in the monthly Obituary Column,( which will change soon).  Princess Amara and Manx are the queen and king of the Obits hands down.
.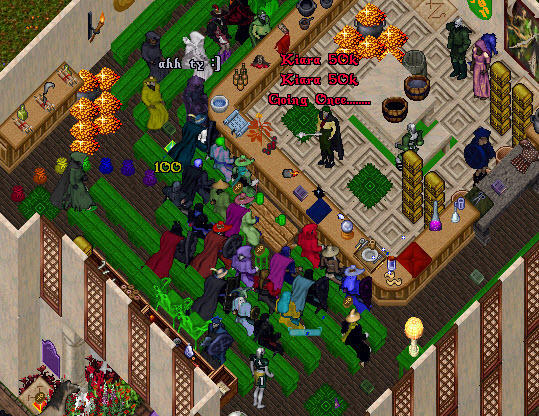 .
MOA is always a fun time not to mention festive. See you next Thursday !