.
Miss Kitty and Friends Keep Purring
.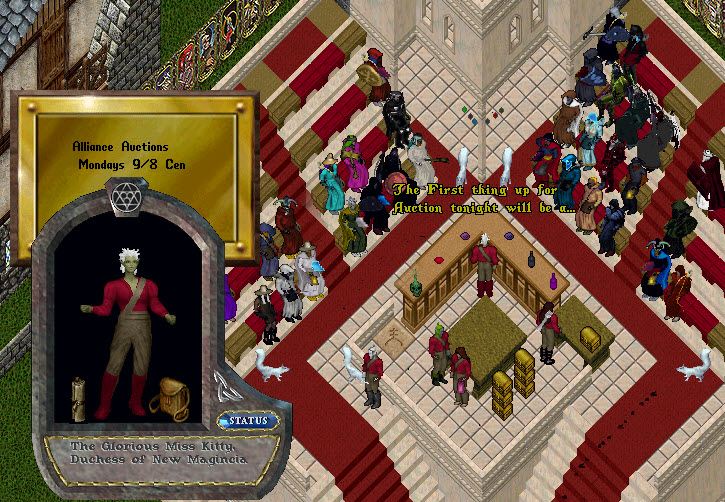 .
Player run events are going strong on Great Lakes and two auction houses are keeping the tradition alive. Miss Kitty and her gang have their claws out on Monday evenings bringing you the best at Alliance Auctions.
This past Monday I attended the auction with my old friend Manx and things were leaping. By mid auction the place was full. As I looked around I noticed some old and new faces including Princess Amara, A Crack Fiend, Lord Padish, Kahn, Calista, Night Wind, Captain Murphy, Black Widow, Gannon, Peace, Anisha, Bruce, Tiggermcat, Lord Valeran, Lord Drew, Stoney, Manadoose, Estaish, Dilemma, Lord NIGHT, Pickle, Lezzie, Dr Pee, Manya, Lord Iggy The Great, Pal, and Lady Tweety just to name a few.
Stationed around the auction house were security squirrels. Though tough in a pack they were no match for a group of Tsuki Wolves being lured by a nasty person trying to upset the evenings program. This caused some death including the person luring the wolves which gave great joy and delight to the patrons.
.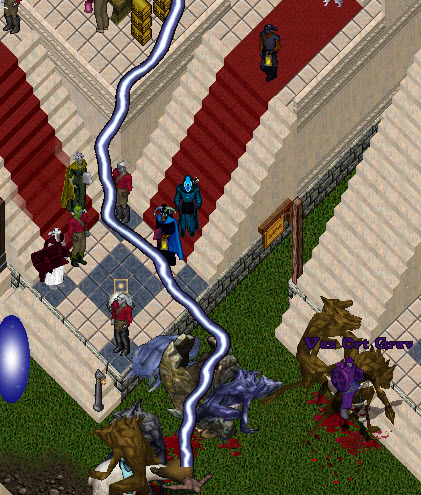 .
As with all Monday auctions Let's Make A Deal was played, a patron favorite. Many exciting items went up on the block including Mini House Deeds, Banner Deeds, Colorful Roses, Plant Deeds, Holiday Décor, Hair Dye, Compassions Eye, Tokens, Rubble, Weapons, Mounts, Coffee Plants, the list goes on and on.
Gates for Monday night auctions are provided inside the Luna Bank. If one auction a week is not enough for you or just a day that does not work within your game time remember the Grand Daddy of them all MOA is on Thursday evenings. Gates also provided within the Luna Bank.
.