~ . ~
Looking For A Last Minute Bargain ?
.
.
It is indeed starting to look a lot like Christmas all over the realm. As in years past this year a rune was dropped in my mailbox to a very special location. This player run plot is set up as a Christmas give and take system for the holiday. On all floors the packages and stocking, which are hung with great care, are accessable to all. This is great if you are on a budget or a last minute person. Also you can drop items/ gifts for others in these containers. The cords to this location are  42o 22'N, 40o 55'E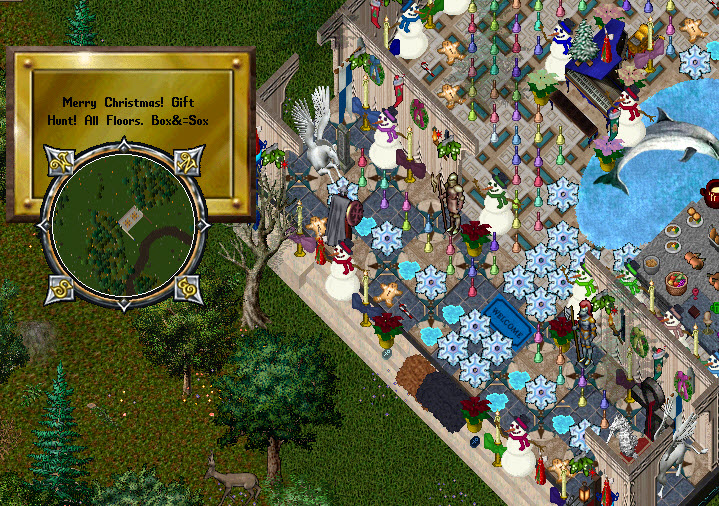 .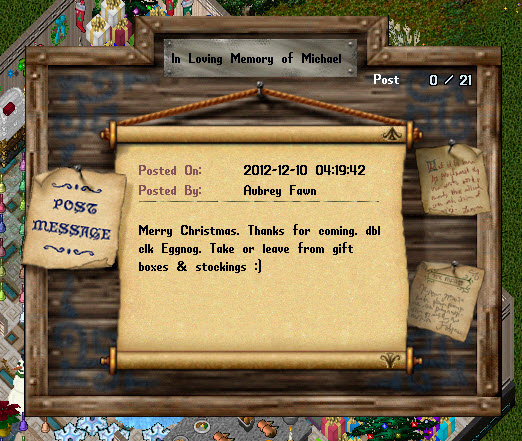 .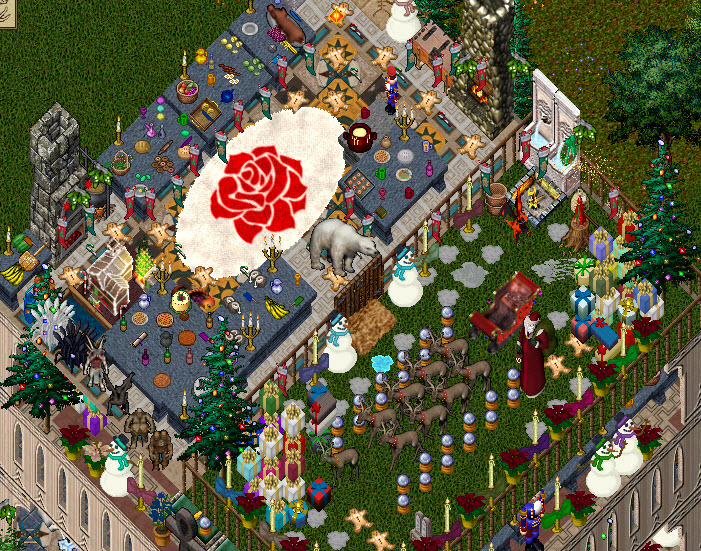 .
.
.
HAPPY HOLIDAYS TO ALL !