~ . ~
Intoxicated Crowd at The Blue Boar for UO 15th Anniversary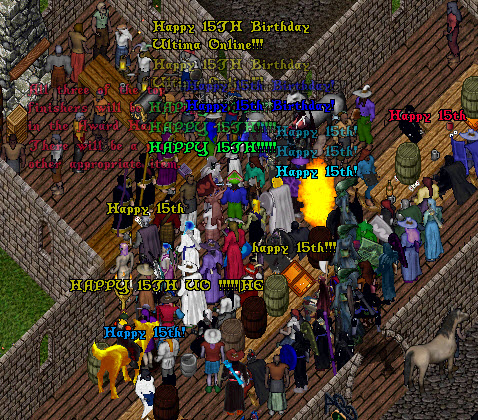 This past monday was the 15th anniversary of Ultima Online and a huge crowd gathered at The Blue Boar in Brit to celebrate. The spirits ran freely including Old Yellow Snow Whiskey crafted by Karen Renee and Strong Brandy by Lord Beethoven.
After the crowd was fully sauced our two EMs and a guest EM arrived to enjoy the evening and direct the gathering.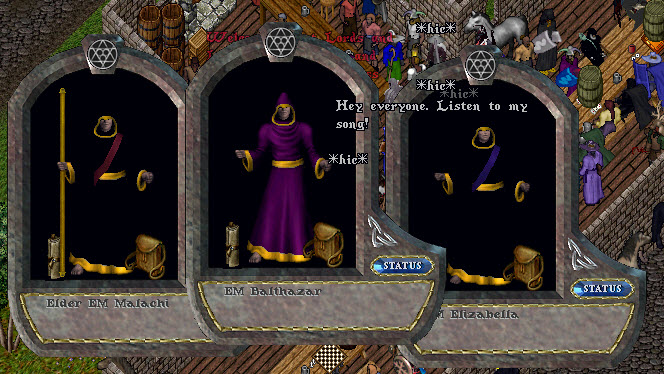 As suggested most of the patrons arrived dressed in new player old school outfits and below are a few.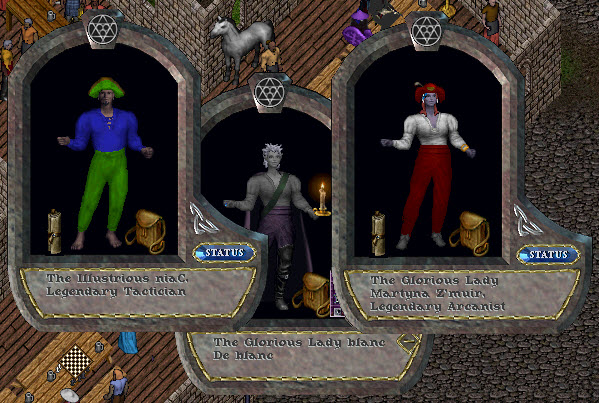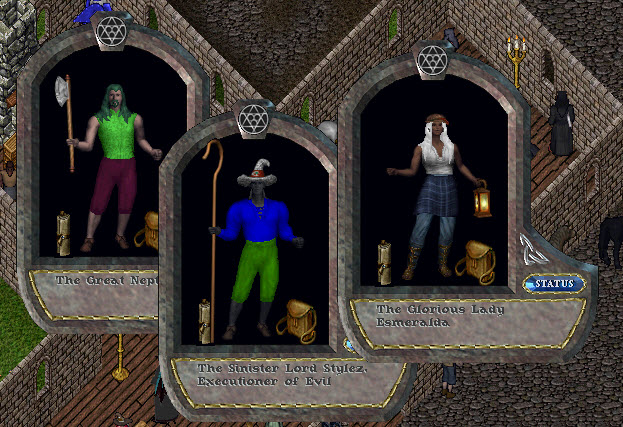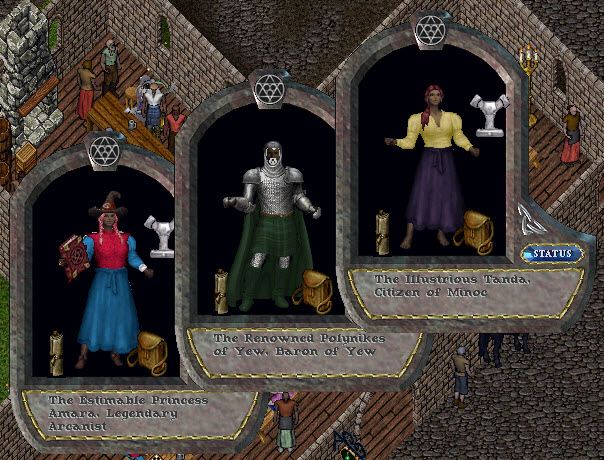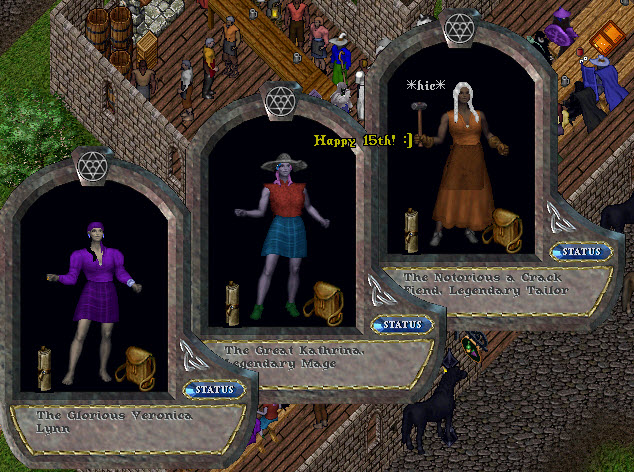 The first game of the evening was trivia MOA style with questions relating to UO history. Katrina was on her game and was the one to answer the first question correctly. There were 21 questions and the winner at the end was Martyna Z'muir getting six questions correct. One had to be fast in this game.
The crowd then stumbled over to The King's Men Theater and everyone took a walk on stage to show off thier old school outfit and strut their stuff.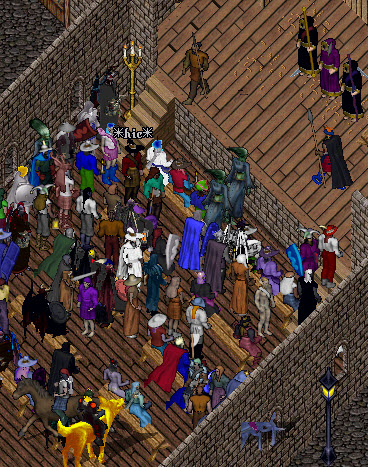 Then there was a tailoring contest. Each tailor was given product and they all had to create the same item in one minutes time. There seemed to be an issue as it appeared one or two tailors were so excited they kept on going after the sixty seconds. It was ironed out and three tailors remained for a " tailor off  " with the one and only Crack Fiend taking first place.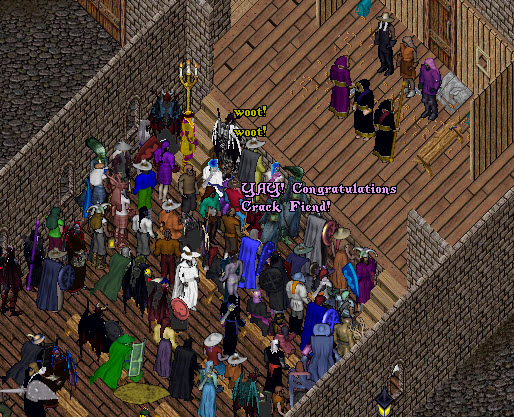 Next it was onto battle contests but this lady was way too tired to fight after all that whiskey and brandy so I headed home to my Luna Manse and off to bed I went.  The winners from this evening will be honored in the Awards Hall in the future.
HAPPY ANNIVERSARY