Knights & Armour
Return to: Echo Deco
Before the Heritage Collection gave us suits of Gold and Silver Armour, to have anything similar meant you had to be creative and make your own.  Even now these still look great in the right setting and are so easy to make using the trash barrel method (see tips & tricks) that just about anyone with a few ingots and wood spare can make them.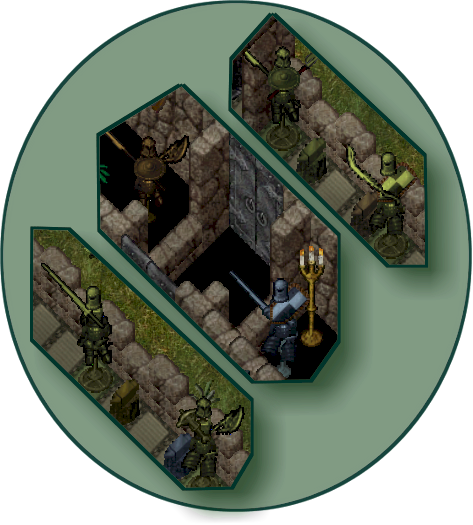 What you need:

Carpentry Tool – Tailoring Item
1 x Dressform (front), stand
Blacksmith Tool
1 x Plate Helm (or Norse Helm), head
1 x Platemail Do, body
1 x Platemail Hiro Sode, arms
1 x Platemail Haidate (or Suneate), legs
1 x Shield (your choice)
1-2 x Weapon/s (your choice)How to Construct:

Stand on the tile you wish to have your Knight in Armour on.

Place a trash barrel.

Place in all the items (from the Helm to shield as pictured in a clockwise direction).

Chop the trash barrel with an axe, lock down and lift all items with a deco tool until the positions look 'right'!
Last modified: March 26, 2011