~ . ~
GOF Vendor Mall Opens In Luna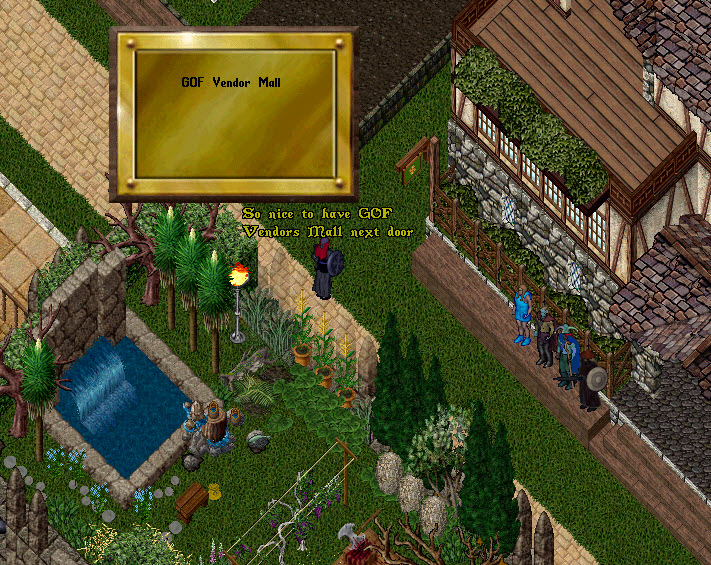 Guild of Friends has been around a long time. Not only has this Great Lakes guild been around a long time they are very active, helpful….and yes…friendly.
With the recent drop of houses in the realm ( rumor has it roofs fell on several people and they have not been the same since ) it was a personal joy for me that a GOF member got the plot right behind my Luna Manse. The location was owned for many years by Karen Karpenter, a close and good friend. She left to experience another realm and popped back in several times a year to say hi and fill me in on her game and personal life. I will miss her but no doubt she will be happy that her old home went to such a nice person, Celes.
The vendor mall is starting to set up shop and there are some good items, even a few deals to be had at this location. Please stop by even you if are not in the need of anything and leave a message on thier bullentin board. Best wishes and good luck with your new business venture !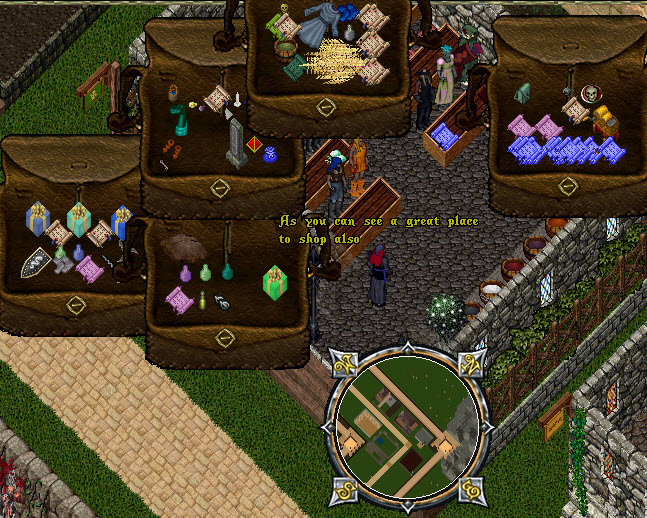 ~. ~