Our EM Falcon decided to play cowboy and round up all of Larry's
friends, acquaintances, and RBG Blind Justice Squad with player
assistance.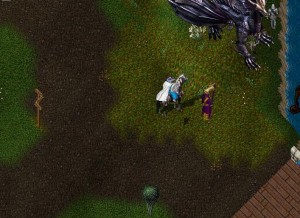 EM Falcon first tried a Crimson Dragon with no luck. The Platinum Dragon didn't
even phase the RBG Paladin.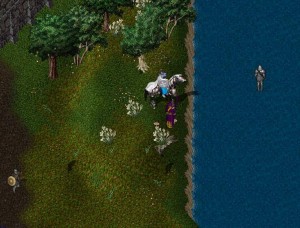 In the end EM Falcon de-moated the RBG paladin for now.
Later on in Yew players were called upon to round up Larry's party
animals.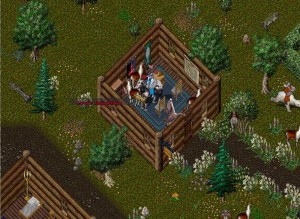 While waiting for EM Falcon to work on an issue players devised their own corral.
They found the Yew Governor's office worked as an excellent holding pen.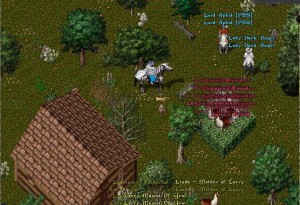 RBG and Larry's animals will be hopefully be more under control. There are still
more out there to clean up. A great effort was made today by many players and EM
Falcon to capture as many as possible.