The Old Library.
Elesil needed our help to find the old library to keep her investigation going.
She summoned us again in the throne room of the castle in Britain.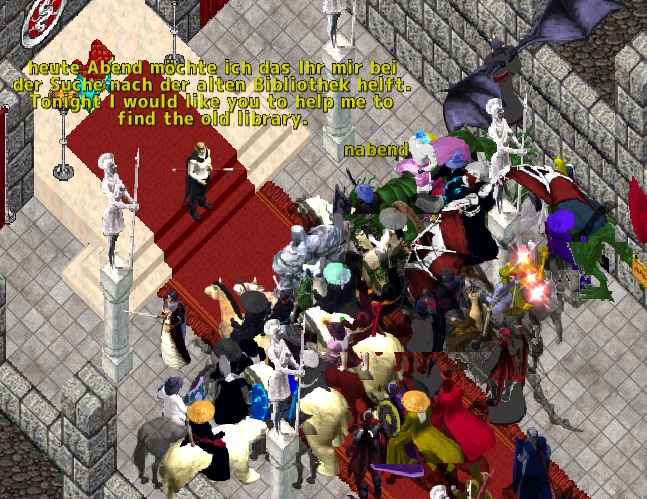 Elesil already worked hard to have a idea where this old library was located.
She found out that it must be somewhere hidden in a dark and cold place.
The Ice Dungeon sounded to fit well with that description.
Elesil opened a gate to the entrance of the Dungeon.
She took the lead for the search of the library.
We search every corner of the dungeons.
With the large group of people helping Elesil trough the dungeon, the local monsters where no match for them.
We reached the most northeast corner of the ice dungeon and enter the chambers where the ice fiends dwell.
It did not took long to find the old library in this place.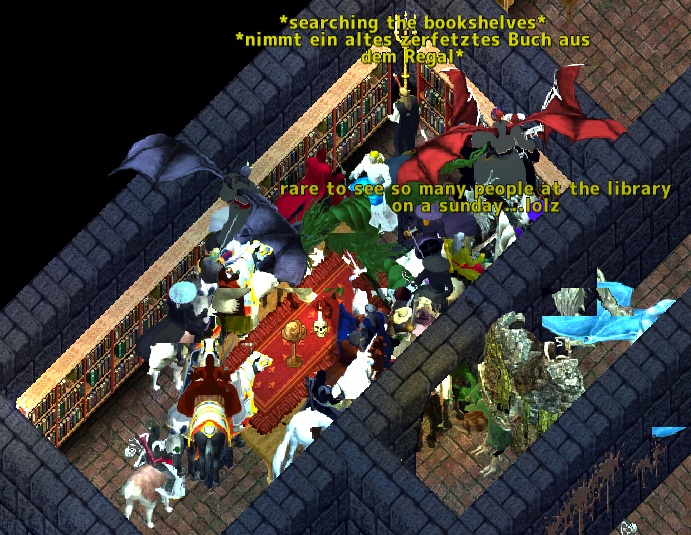 Elesil searched trough the many books.
Her eye caught on a book and after reading it she found what she was looking for.
The identity of another band was found.
We quickly went back to the entrance of the dungeon.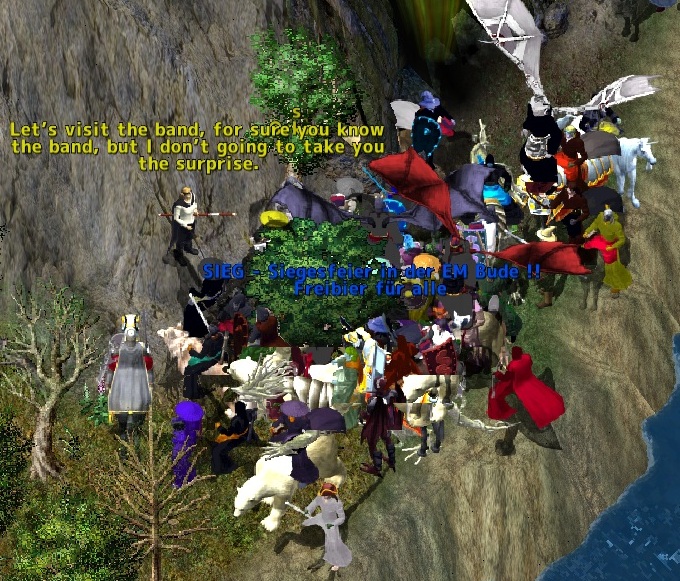 It seemed that the band was well known to us all.
It was time to give them a visit.
Elesil opened another gate to the swamp south of Dungeon Destard.
Many savages where awaiting us.
Even with a few generals.
Good thing we came with so many people to take care of them.
After a short time a Unholy Savage Master appeared.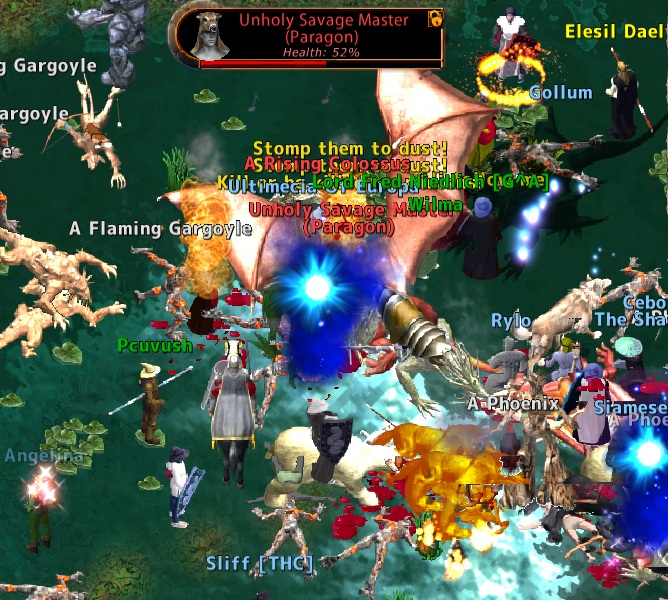 He was a strong opponent and he kept summoning many minions to aid him with his fight.
But as often our group of heroes worked well together.
We killed him and another piece of the Lord Blackthorn armor was found.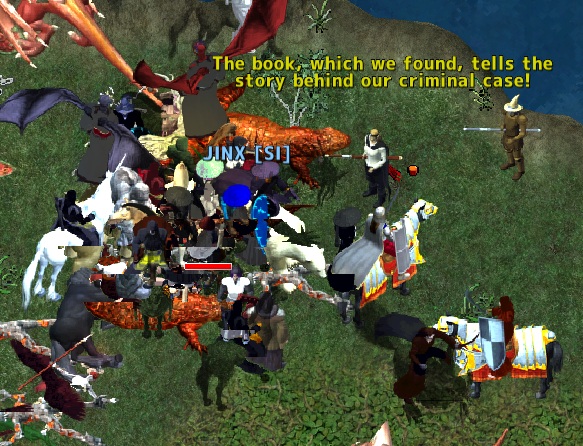 Elesil was again pleased with our help.
And we now have this book that tells us the story behind this criminal case.
We are coming closer to the reason why this armor was stolen.
Elesil thanked us all for our help and will gladly call on our help again when she knows more.
We went back to the counselors hall for a short meeting with EM Borbarad.
We discussed all kinda small things.
Borbarad asked me to inform Till Uilenspiegel to get in contact with the EM as soon he can.
It was a long day and it was time to get some sleep.
New Frarc, Drachenfels News reporter.