Netherworld.
Professor Grimm rushed in the counselors hall where we where waiting for news from him on the crack to the netherworld.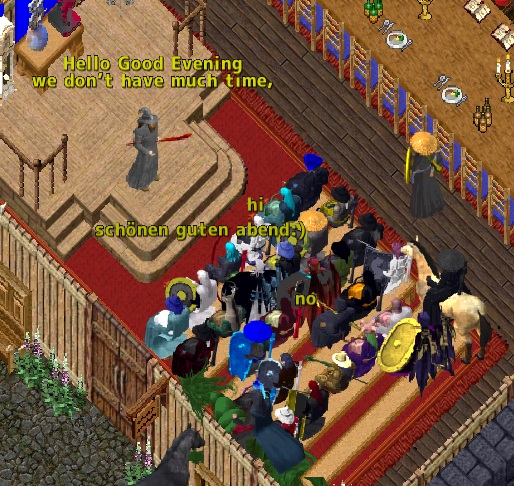 "Hello good evening" he said.
"We don't have much time,there are entering more and more elemental creatures trough the corrupt gate.
I could not find out anything about the gate, so i need to find out on what my friend was working in hit tower.
In meantime that you all fighting the creatures, I will analyze the gate to find out how to close it!
Ok no time to waste,it's very critical there!"
The professor opened a gate back to the abyss and we all followed him trough it.
Many elementals where waiting our arrival.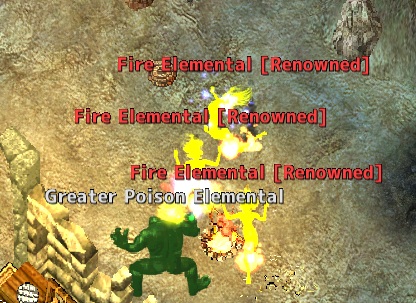 It seem to came no end to the elementals coming out the crack to the netherworld.
And even more stronger and stranger elementals made there appearance.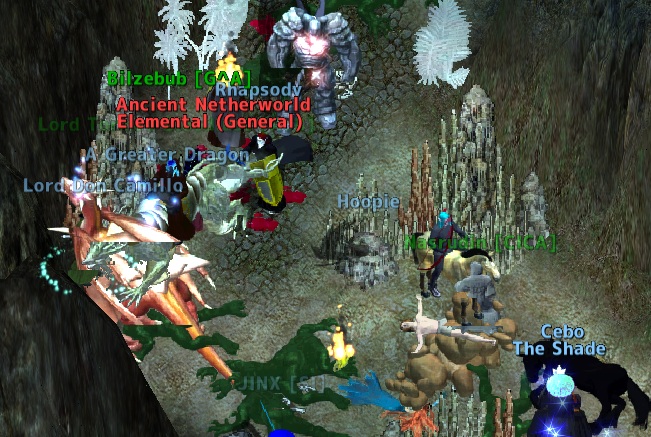 While we where busy fighting these creatures, the professor was busy investigating the ruins of his friends house.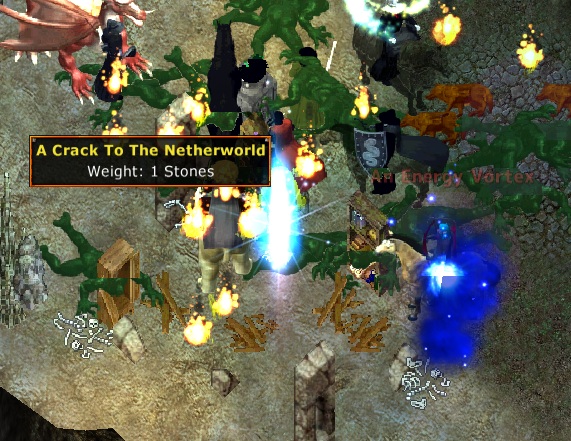 We had our hands more then full with the creatures.
But it was a  good thing that many of these brave warriors worked well together!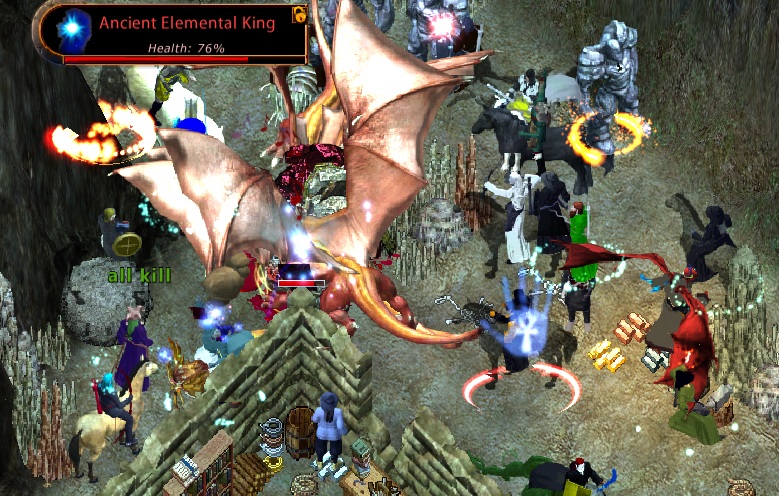 Then things started to become more quiet.
It seemed that the professor was able to close the gate.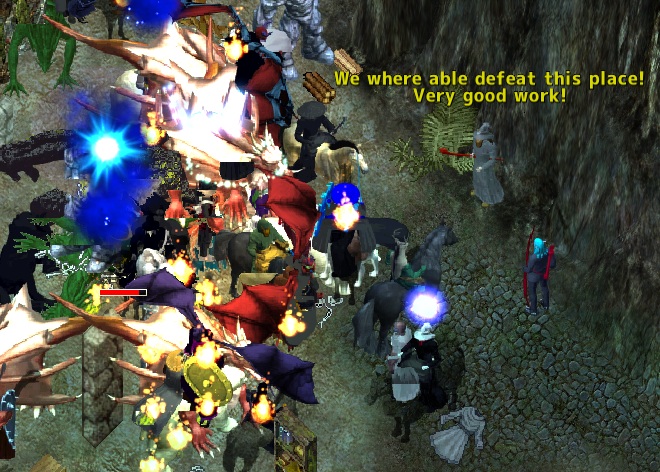 "We where able to defeat this place!
Very good work!
The gate is gone but not destroyed!
It's still on Sosaria!
It had moved to another place!
I had enough time to analyze the gate, but to be honest… I did not find out much!
At least i was able to track the magical structure behind the gate, but this structure is totally new to me!
I saw several energy veins coming from different directions.
Now i can still see some leftovers of the veins , one is stronger then the others.
I think at the end of this stronger vein will be the gate.
At the moment i can't tell you where the end of the vein is, so you have to search for the gate!
In meantime, as the place here is safe now, I will search the ruin of my friend's tower about the experiment he was doing here!
If one of you find the new location of the gate, I beg you to leave me a note in the mailbox near our auditorium!"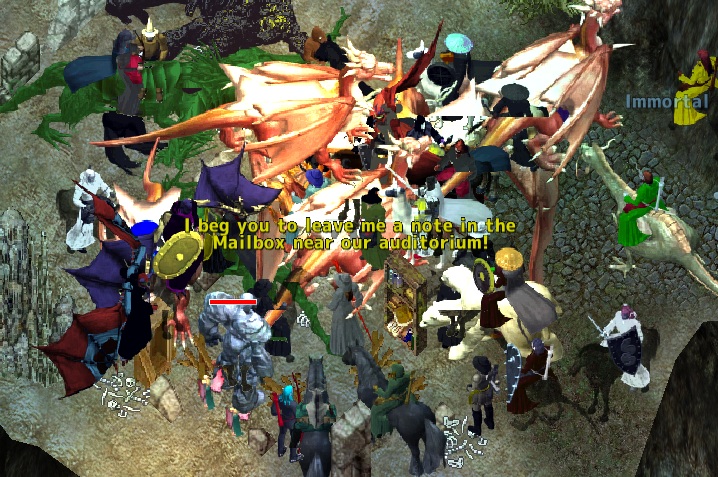 "As soon as we have the location and i found out more about this all you will hear for me!
Now hurry! Search for the gate!
Good night and good luck!!" Said the professor.
New Frarc, Drachenfels News reporter.