Want to go hunting but don't have a big enough group? Are you looking for good guides to dungeons you've yet to explore? The community hunts are open to everyone! Come show your support for the Atlantic & Townships and take a walk on the wild side at the same time. Meet some new and old friends and have a bit of a challenge along the way.
The flyer posted around at all the banks seemed to call out to me. I enjoy a good hunt so I figured I'd go check it out. This hunt was sponsored by Governor Andrasta and New Maginica. So I ready myself and met up at the designated place and here is what I found.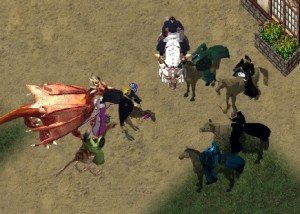 A various group of warriors prepared for the worst it seemed. We were informed to proceed to the Humility gate and combat a spawn of dragons that had cropped up there. So we saddled up and headed out…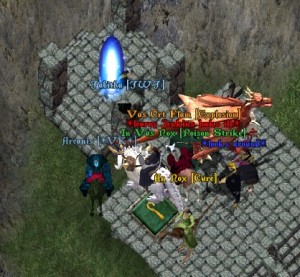 But alias it wasn't to be as we found the spawn already defeated…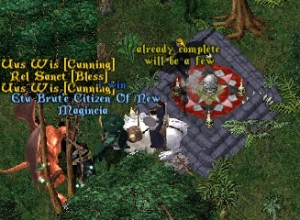 So we marched off to Valor where we were confronted with a horde of undead. We all fought couragously but it was a tough fight. The undead didn't want to reliquish their hold on the area, but we fought on…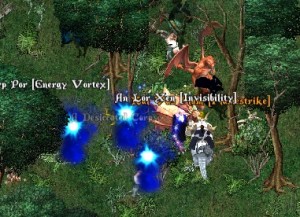 Finally we were rewarded with their boss Neira the Necromancer appearing. We all battled hard and she wasn't giving us an inch. It was a very tough fight but she was finally vanquished much to our delight.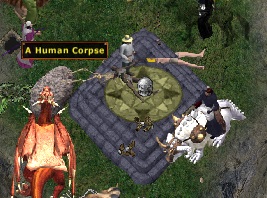 It was definatly a very fun night had by all and was very nicely hosted by Yosef. I would personally like to thank him for hosting and Governor Andrasta for sponsoring this wonderful event. Yosef has another event scheduled Thursday October 10th at 8:30 EST. This event is sponsored by Governor Khaleesi and Vesper, and I definitely recommend attending.