.
Christmas Give & Take and a Little UO Hanukkah
.
Last week I posted a few screenshots of merchants in Luna dressed for the season and gave a call out for more decorated plots. The first to reply was that very active man about town Olive Isbane. I was whisked to his very impressive Felucca crib. The anticipation was high for holiday cheer and to my surprise it was a celebration of Hanukkah. Olive created a menorah celebrating his very own tower/festival of light. This week starts the first day of Hanukkah so the timing was perfect. It was a nice reminder that there are UO players of all faiths.
.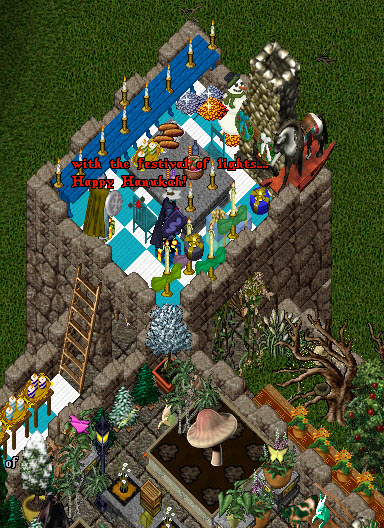 .
My next stop was that of the over the top Christmas scream created by Deborah II. I have hunted in the past with Deborah and she is always helpful and charming. Who knew she had an addiction to Christmas items and has such talent. Her place is not just about her own personal pleasure but it has the true meaning of giving. All of the gift boxes and Christmas stockings on each floor are open to all. Take a gift and leave a gift if you can. This set up is always helpful for new players. The cords to this location are,  42o  17'N 40o 51E  Hopefully marked runes will be dropped around Luna in the days to come before Christmas.
.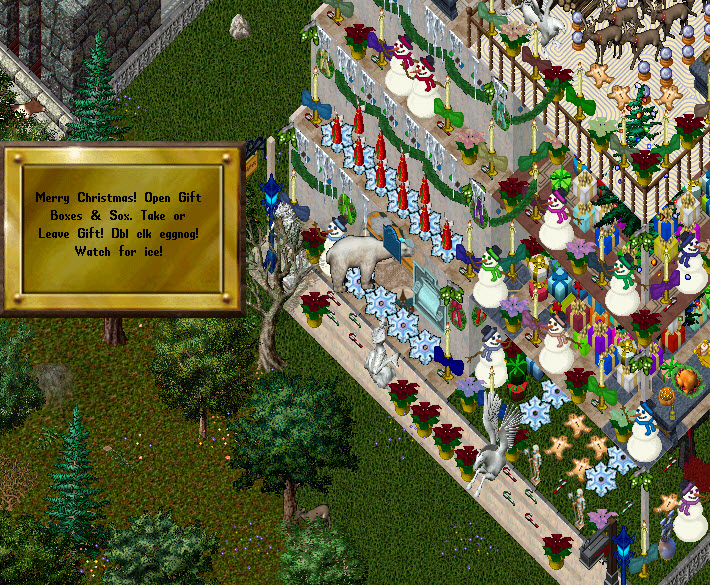 .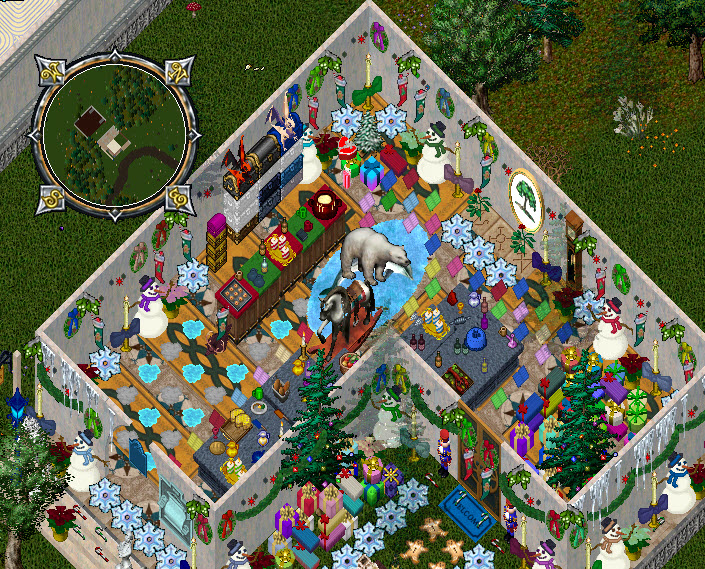 .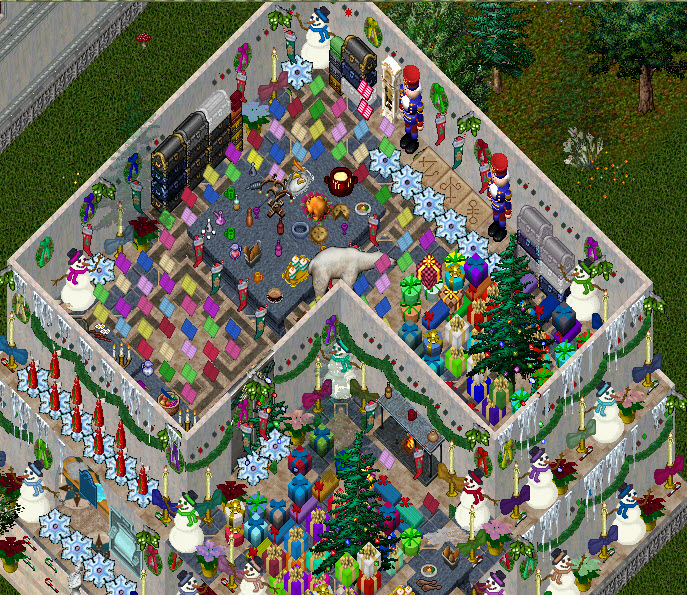 .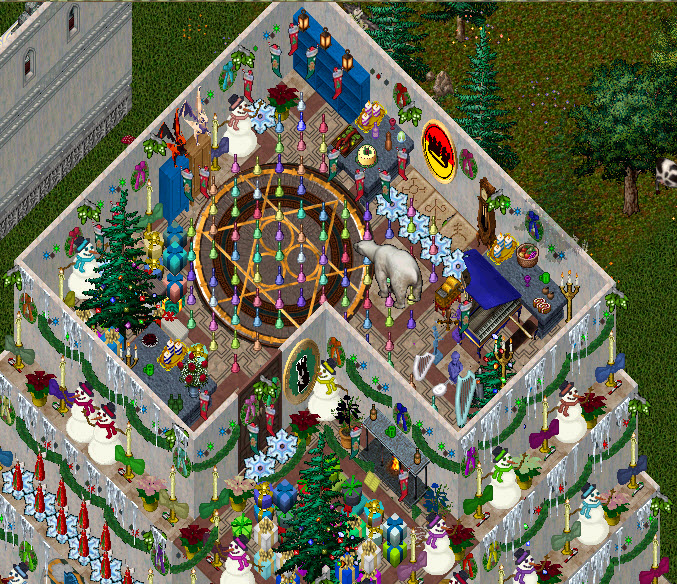 Impressive bell collection
.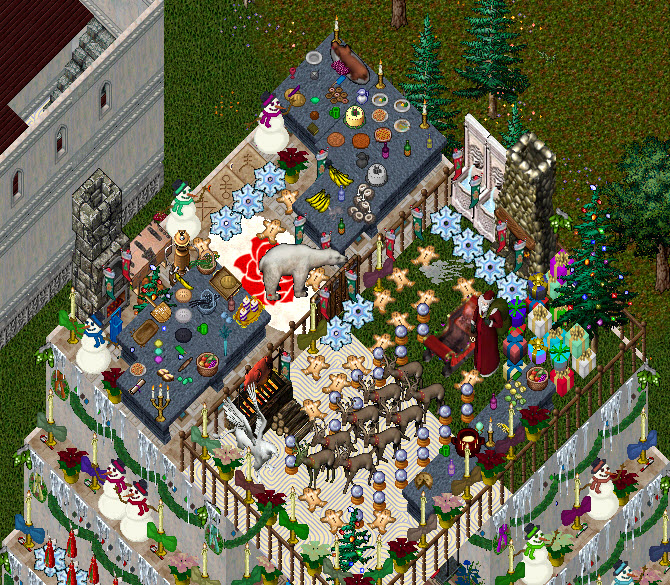 .
No holiday would be the same without MOA. This auction house always is decked to the nines. Not only that Santa visits every year !
.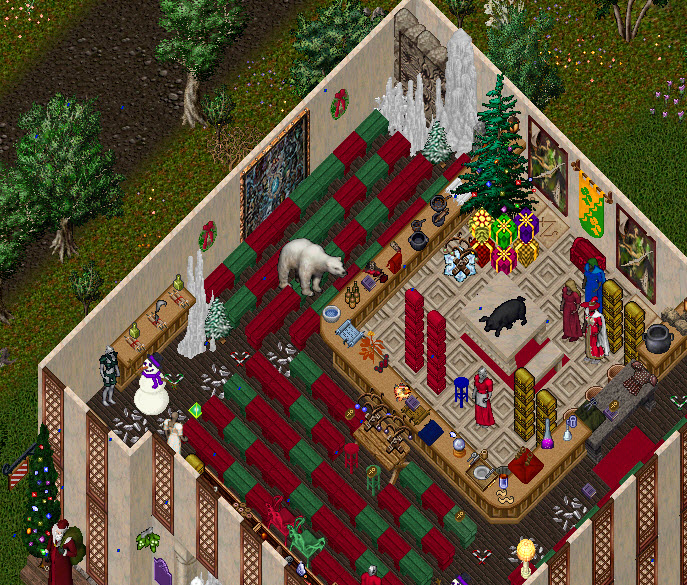 MOA
.