~ . ~
Chalmai Rings In The Holiday Season Loudly and Proudly
It is that time of year again where we deck the halls in real life and in game. I have asked on the Great Lakes boards and in General Chat to have marked runes to holiday decorated plots dropped in my Luna Manse mailbox. Yesterday to my delight there was a rune marked for cords, 29 o, 22″ N, 35 o 17″W. It is a joyous location indeed decorated with the skilled hands of Chalami.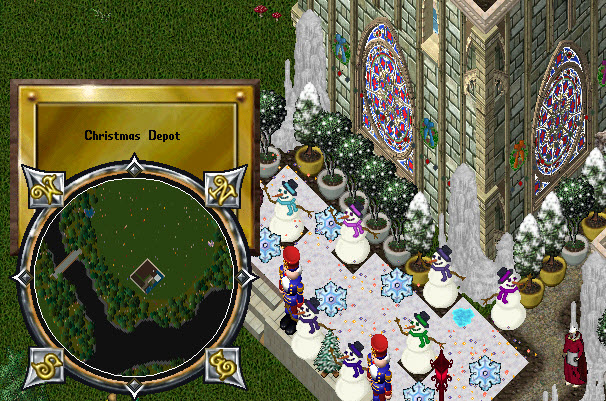 Each and every floor is dressed to the nines in Christmas cheer. A red elf greets you at the entrance of the home. If you say " Merry Christmas " to him a gift appears in your pack!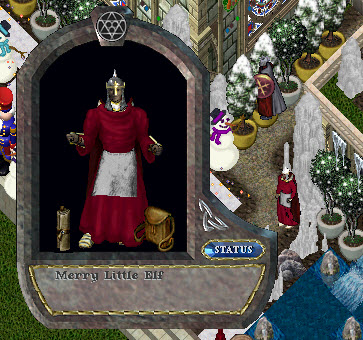 There is a beautiful tree on the first floor with presents abound under its limbs. If you are to open them sweet treats are yours for the taking.
I highly recommend visiting this plot which is open to the public. Be sure to check out each and every floor. There is a festive feast , an amazing snow globe collection and of course Santa and his crew on the roof !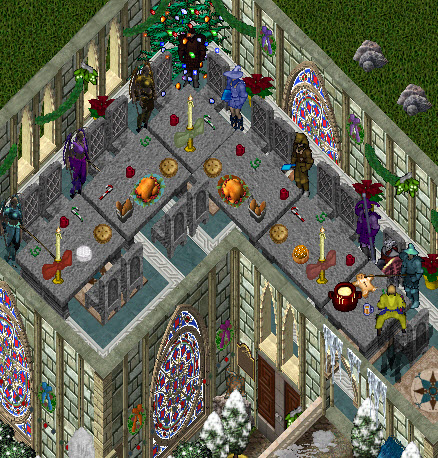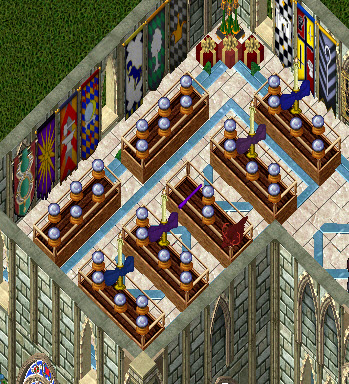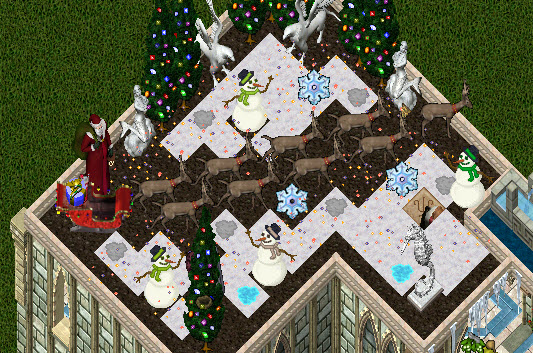 What a way to start the holiday season !