and
Drachenfels
Presents
The Week-end Madness
Edition Number: XXXI
Friday evening we went to the Gauntlet in Dungeon Doom.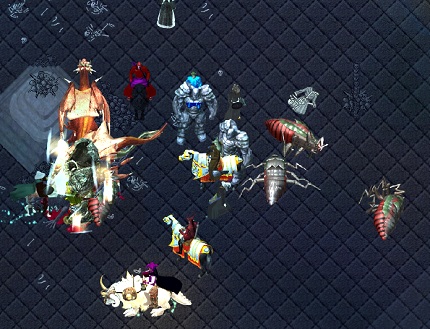 On Saturday we celebrated the 16th Anniversary of Ultima Online with a big party!
If you missed it you can see the whole event back here:
Videos from the UO 16th Anniversary Party.
It is hard to believe we still around after all this time!
But Bonnie "Mesanna" Armstrong said it best…..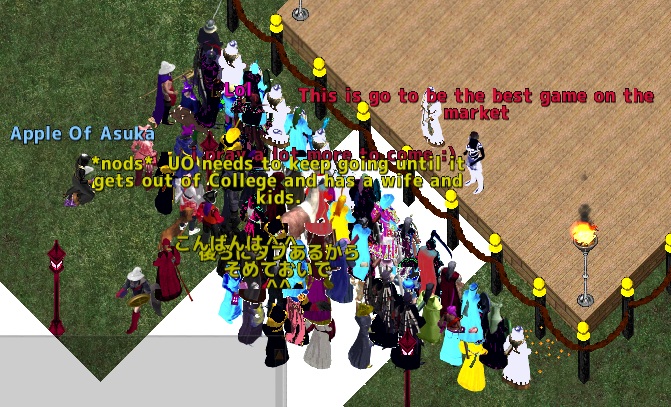 Sunday, The governor from Britain, Trutz vom Stein, did a expedition to find the grave of Mirranda Henander and Daniel Newstrom.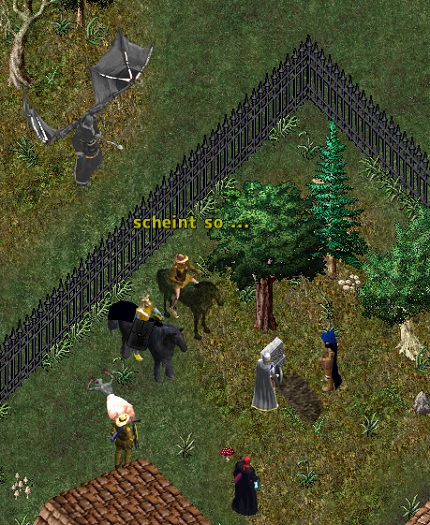 The found the grave in the Vesper Cemetery.
But is the Governor taking a big risk? The followers of Zalindera are watching them!
Sunday evening we traveled to the Abyss to fight with the Stygian Dragon.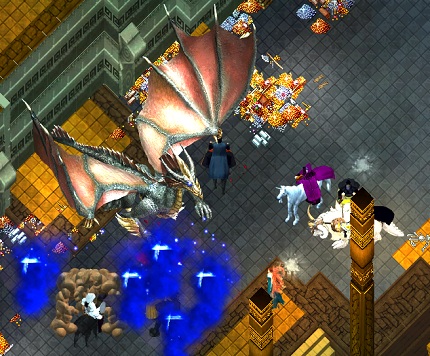 It was a long and busy week-end!
See you all next week.
And…
Thanks to all who are responsible for 16 wonderful years of Ultima Online!