and
Drachenfels
Presents
The Week-end Madness
Edition Number: LIX
Friday we went to our monthly Knuckleheads auction.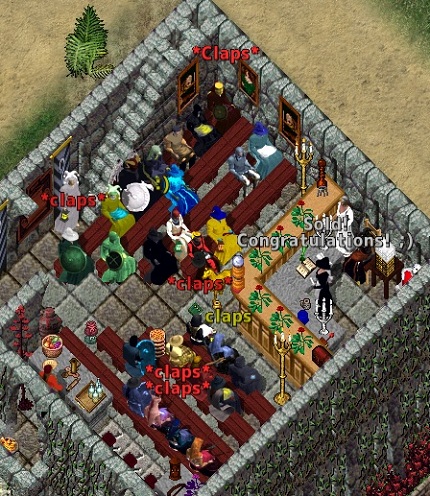 A record breaking 448,685,000 gold total sales in the auctions!
The Moonglow governor Nicnivin organized the 3rd Dragons for Moonglow edition.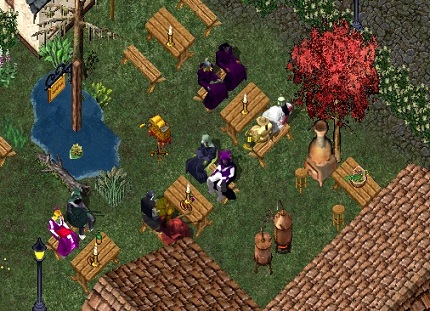 On Sunday Tuan the Wanderer needed our help.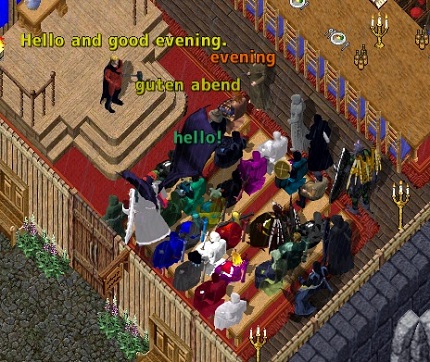 " Hello and Good Evening.
This Time It Will Not Easy To Retrieve The Stolen Parts Of My Soul.
In My Dreams I Saw That My Soul Was Broken Into 10 Parts, And Were Scattered All Over The World…
The Places Where The Parts Are Were Recorded In Books And Hidden Out In All Cities Of The World…
 Now It Is Your Task To Find These Books And Thus The Fragments Of My Soul!
As I Think That This Is A Task That Will Last Longer, I Will Not Wait Here For You!
We Will Meet Here Next Sunday At The Same Time!
Good Luck!"
*Waves*
I found a book in Umbra… But is it part of Tuan's Soul books?

Happy Hunting!