and
Drachenfels
Presents
The Week-end Madness
Edition Number: LIII
Friday we tried to get some major artifacts at the Gauntlet.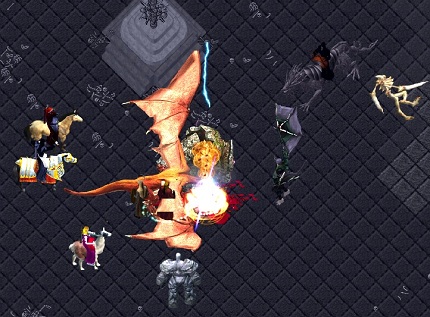 We returned to Covetous to try to break the record for Drachenfels at the void pool on Saturday.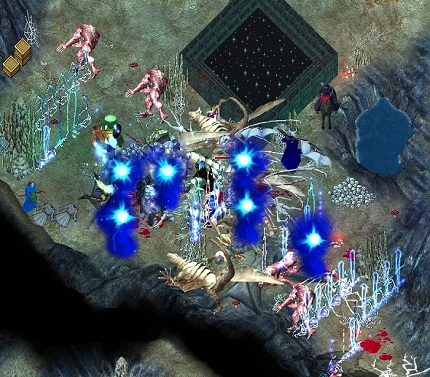 With excellent teamwork a new record was reached!

64 Waves!
We had a meet and greet with EM Borbarad on Sunday.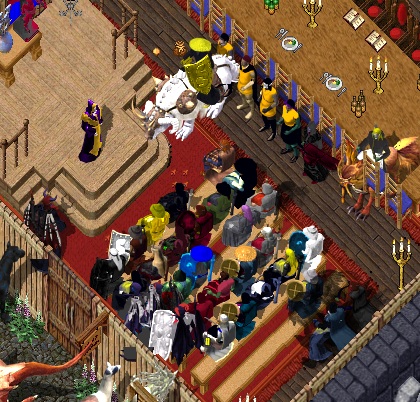 He had many Questions for us:
Are there any general questions?
What kind of events you would like to see in the next few months?
Which event story from the past is your favorite?
Apart from that I would gladly accept Event suggestions in the same style as the Zalindera event.
Please send me these suggestions to my mail address :
After the meet and greet we had a mini event: A archery contest with a twist.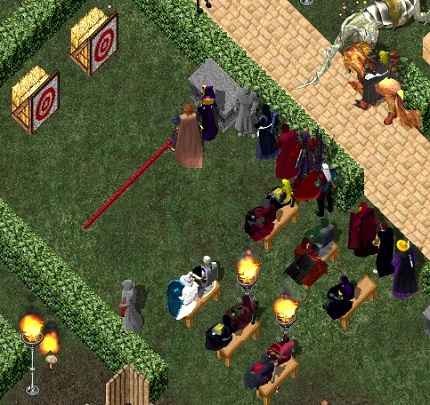 Everyone got four shots with a crossbow.
The first shot counted as a positive value, the second shot as a negative value.
The third shot again as positive value and the fourth again as a negative one.
The goal was to be as close as possible to zero value.
The winner would get a badge with his name in the Reward Hall.
After the first round three contesters had the same point and a shootout in two rounds would determine who would win the event.
And the winner was…… Governor Nirot of Minoc!
On Monday another champion spawn hunt is waiting for us!