and
Drachenfels
Presents
The Week-end Madness
Edition Number: IX
Friday Captain Seoman brought several white nets to trow at New Magincia Docks.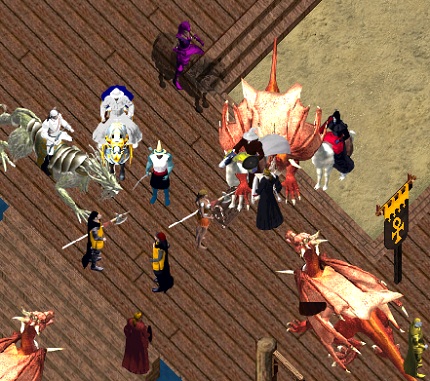 He brought the good bait because "Lobsterman" made several appearances!
On Saturday we had our first high seas adventure.
First three ships captured two pirate captains.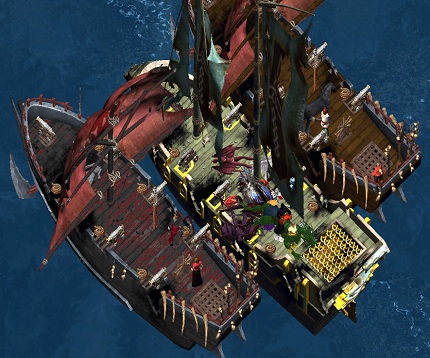 But after collecting the bounty they started to attack and plunder several merchant ships!
Sunday EM Borbarad organised a PvP Event : Capture the Flag!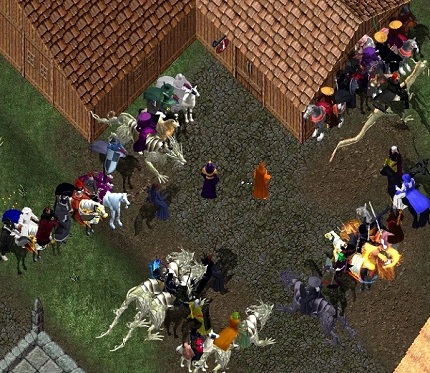 Four groups been made and dropped of at the edges of the hedge maze.
There where no rules and at the end the yellow team won.
And although there are some questions if it was fair how the team won, it was clear there where no rules!
We do thank EM Borbarad for the effort and fun he gave us .
Even i had high doubts on this event in Felucca but i'm glad i was wrong about it.
Felucca people can behave and be nice if they want too…. most of the time! *wink*
But EM Borbarad, next time , one or two rules can't hurt and the bagball a bit heavier! *big wink*
See you all next Week-end for more fun!