and
Drachenfels
Presents
The Week-end Madness
Edition Number: IV
It was another exciting week-end on Drachenfels!
Friday we tried our luck at the gauntlet in Dungeon Doom.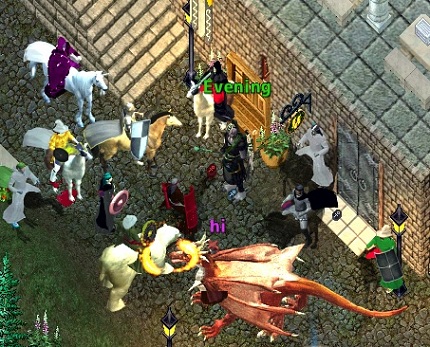 And like with all events we gathered at West Britain Bank.
Saturday we went back to fight with Exodus.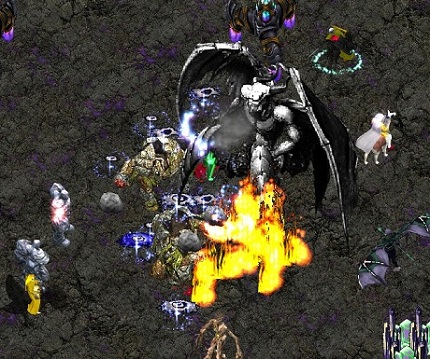 Great team work was shown to fight several rounds against the beast!
On Sunday we had the final results of a all week-end fishing contest!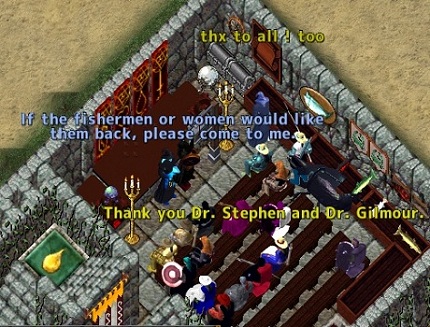 It was a fierce battle between several fisherman but two of them where really very confident they where the best!
Captain Seoman and Tony Fisher pushed each other to the limit with verbal fights.
Only Stephen and Gilmour knew who was really the best.
At the Magincia town hall the results was shown.
Greetings Everyone
Our fishing competition has come to an end with the
winners event yesterday. There were 4 million to be won, distributed evenly on 4
different categories.
Here are the
winners:
In the Category of Heaviest Dungeon
Fish…
Captain Seoman won with a Fire Fish on 193
Stones!

In the Category of Heaviest Crab or
Lobster…
Tony Fisher won with a Blue Lobster on
124 Stones!

In the Category of Heaviest Common
Rare Fish…
Captain Seoman won with a Yellowtail
Barracuda on 183 Stones!

And..
In the Category of Heaviest Uncommon
Rare Fish…
Tony Fisher won with a Fairy Salmon on
185 Stones!

Each
of the category winners, received 1 million in prize money per categories, as
there we 2 fishermen each winning two categories, they got 2 million
each.
Thank You all for participating in our little fishing competition.
We will do this again some time.
-The Knuckleheads
It seems that Tony and Seoman did what they said they would do!
They each won two categories!
It will be up to the other fisherman to try to beat these two excellent fisherman next time!
I can't wait what next week-end brings us again on Drachenfels!