Earlier today, a not-so-small gathering of people were graced with the presence of Sugarcane, the Tree Guardian at the Giving Tree in Skara Brae. Speaking a greeting from both himself and tree, he told the crowd that the tree wished everyone to have one of her branches, for that is all she could give.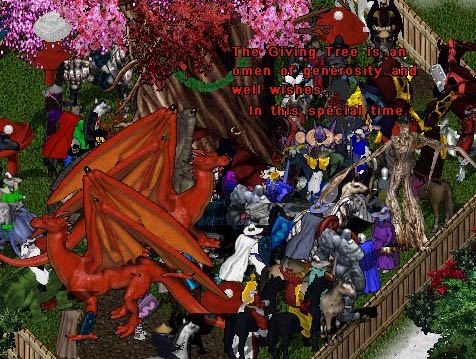 Remember to visit the Giving Tree frequently throughout the week, as Sugarcane may once again appear with a treat for the crowds!
On another note, the Sugarplum Fairy, sent by Santa,  has also been spotted asking citizens if they have been naughty or nice this year.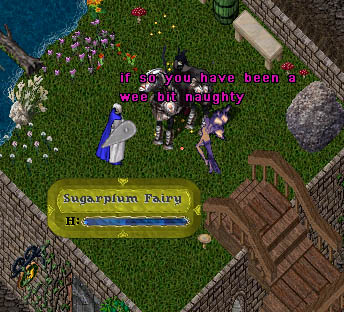 Be sure to keep an eye out for her during your travels!