The Jade Serpent.
The three eyed general summoned us again at the counselors hall.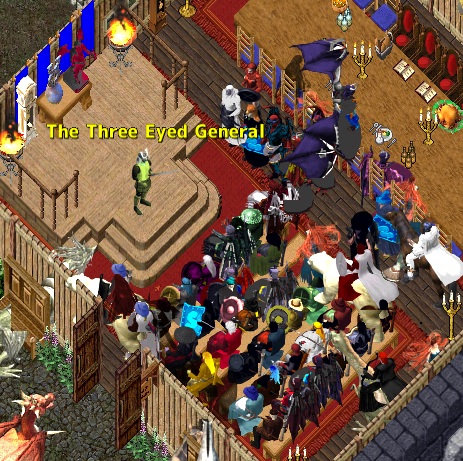 We knew when he calls that he found the location of another stolen statue.
Before we could leave he asked some of us to get a few boats.
There was no time to loose and we headed to the moongate near the west Britain bank.
We went to Moonglow and from there we moved to Papua.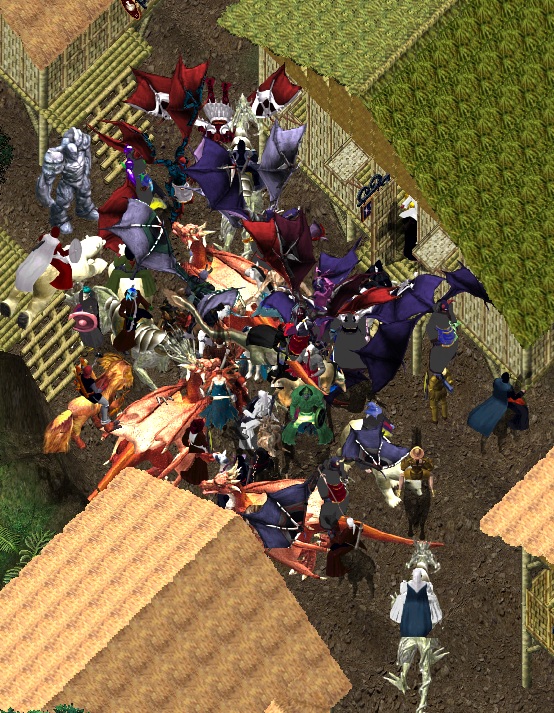 We had to make sure that we not left someone behind on our trip to our target.
We know that each man and woman are important in the fights to retrieve the statue.
We headed north to the desert and then west to the sea.
Ones we all boarded the ships we sailed to the west to a island.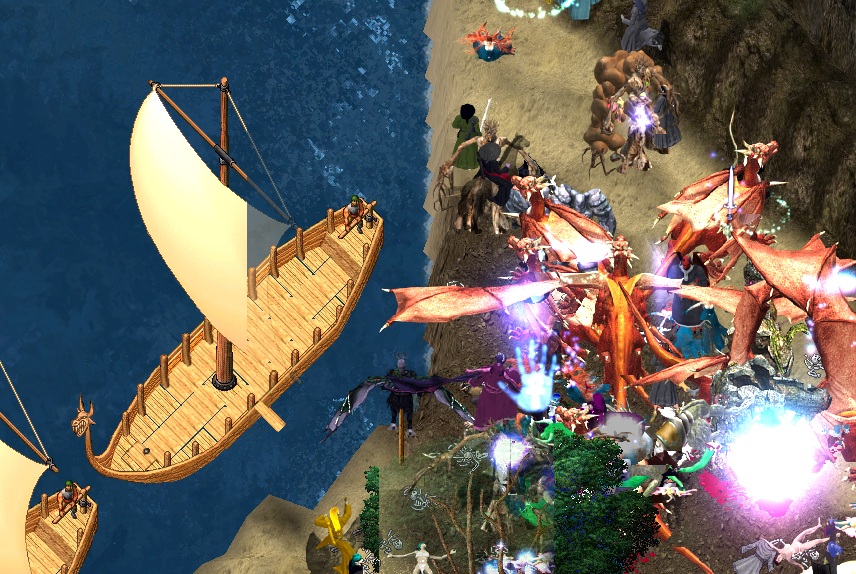 As soon we arrived we where attacked by several defenders of the jade snakes.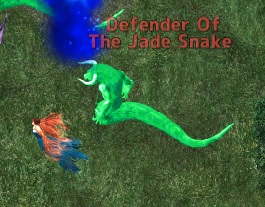 We had to fight against several when we moved trough the jungle.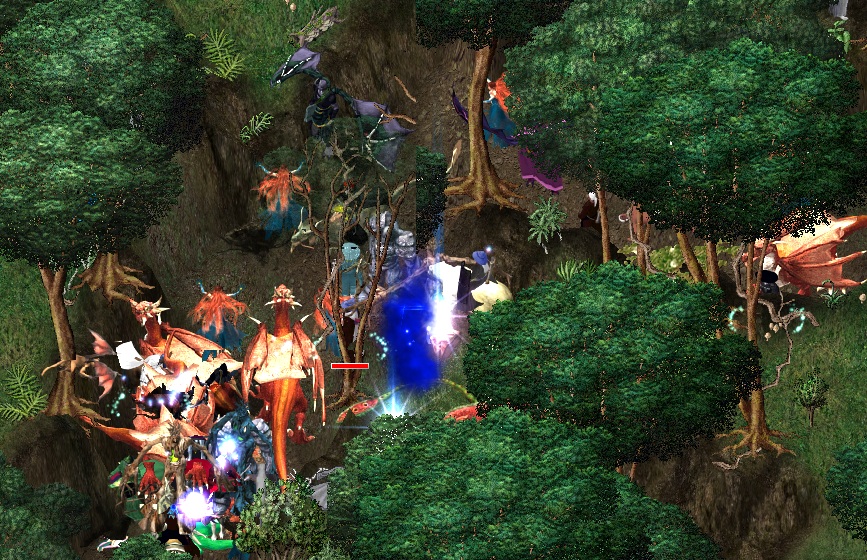 We fought our way trough the jungle until we arrived at a big open area.
There a big five headed snake attacked us.
Although it was a impressive beast, it was no match for all these brave hero's!
He fell quickly!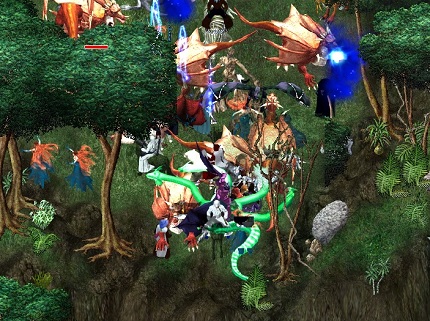 The general searched the snakes corpse and found the stolen statue!
Another mission successfully completed.
The general was pleased again with the results.
And as always he will call on our help again when he locates the next statue.
New Frarc, Drachenfels News reporter.