I got together with each of the governors and asked them about their cities and plans. With all the conversarys and rumors about I wanted to give each governor a chance to "clear the air as it where" and give everyone a chance to get to know them and what they intend to do for their respective cities. Each city faces it's own unique set of challenges and I want to give the governors a chance to address these issues in a nuetral forum so everyone could come to their own conculsions.
Third is the Governor of Yew, Captn Norrington and here is what he had to say…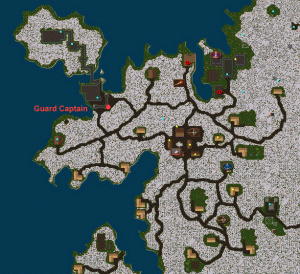 What are your current plans for Yew?
My current plans for the city of Yew, are to focus on improving the city, hosting events for the citizens, and establishing a good relationship with the other cities.
What obstacles does Yew face if any?
Currently, Yew faces the obstacle of a few citizens having a difference on opinion on whether or not they should work with me, the majority of the citizens are happy to participate, and I will do my best to win over the few citizens who currently do not wish to.
What factors have contributed to Yews growth and success?
Yew has always had a very strong community, and because of this, the citizens have always been very happy to help each other in any way that they can for the betterment of the community, this has caused Yew to grow and succeed very quickly, and remain strong at all times.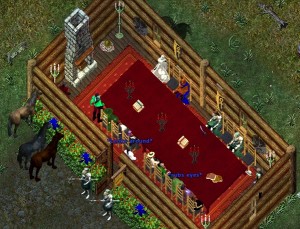 How has Yew changed during your term(s) in office?
Yew has changed quite drastically in my term in office, beginning with a riot at our city stone on election day, with anger all around, and slowly but surely changing to a peaceful community which is very active and helpful.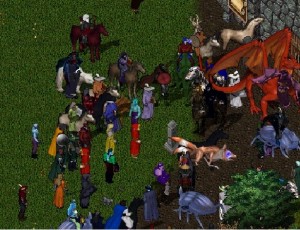 What sets Yew apart from the others?
Yew is set apart from the other cities, because there is so much history around, anywhere you go in Yew, there is history to be found. From Queen Dawn's grave, to the elven city of Heartwood, to Empath Abbey and the winery, there are memories of good, and bad times, but the city has endured through them all.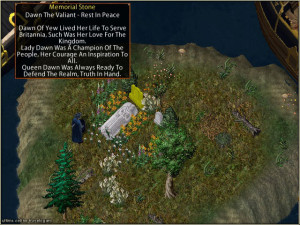 Is there anything else you would like to add?
I would like to add that I am honored to be able to serve the city of Yew as governor, and will do my best to make sure the city continues to prosper and succeed peacefully.